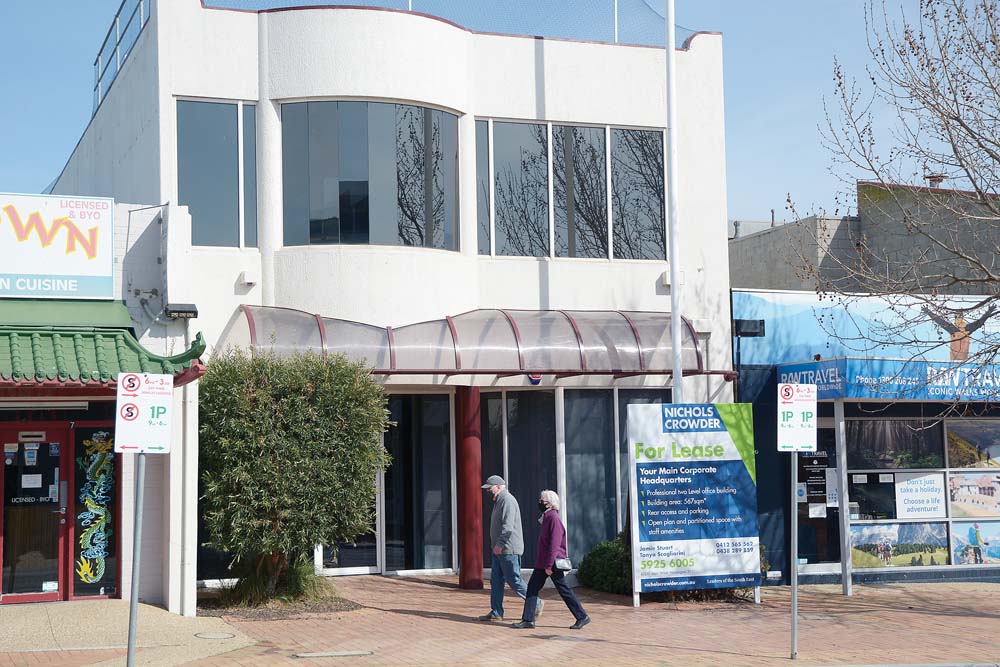 ONE of the many empty offices and shops along Main Street, Mornington was previously occupied by Watsons, the self-proclaimed "leaders in the land development industry since 1946".
But Watsons is no more, instead of COVID-19, the company can be seen as a victim of a long running IBAC investigation into alleged land development scandals in the City of Casey.
Central to the subsequent hearings surrounding Operation Sandon has been Watsons owner John Woodman, who has now sold the business to Marshal Melbourne Pty Ltd, owned by his son Heath Woodman, a former director of Watsons.
Developments on the Mornington Peninsula, including Martha Cove at Safety Beach, are likely to figure in future IBAC hearings.
A report provided to IBAC by Mornington Peninsula Shire after a review of planning permits involving Watsons, Schutz Consulting Pty Ltd and Wolfdene Built Pty Ltd is understood to name two former councillors as having received a financial benefit.
However, the review only effectively went back seven years, although one councillor has told The News this would likely to be extended once IBAC became involved.
It is understood that the report sent by the shire to IBAC names two former councillors.
Rosie Clark, who was elected as a Briars Ward councillor in 2016 and did not seek re-election this year, has previously declared she received $2489 from Watsons to help with her 2016 election campaign ("Shire probe into permits" The News 24/12/19).
The Operation Sandon hearings have been told about donations being made by John Woodman to both major political parties, individual MPs and councillors. Its inquiries – which have involved phone taps, document seizures and public hearings – are likely to in future involve federal MPs.
Mr Woodman was once a regular visitor to the shire's Queen Street, Mornington offices when housing the former Shire of Mornington. The offices are just around the corner from those occupied at the time by Watsons in Main Street, pictured.
Mr Woodman has also twice stood, unsuccessfully, as a candidate for Mornington Peninsula Shire.
David Newman, Watsons former chief executive and now holding the same position at Marshal Melbourne, described the new company as a "fresh start with a new direction" that was operating with a "new set of organisational values and behaviours and will place even greater emphasis on professionalism and accountability".
He said the 41 staff at Watsons Mornington were offered jobs at Marshal.
"Marshal Melbourne Pty Ltd started to operate on 1 October this year after buying the Watsons business and will complete the Watsons projects," Mr Newman said.
"Watsons Mornington office has now closed, and Marshal is based at the St Kilda Rd office, although staff have been working from home since COVID-19 started.
"We are embracing working from home in the future also, which is particularly good for our many staff who live on the peninsula."
First published in the Mornington News – 17 November 2020