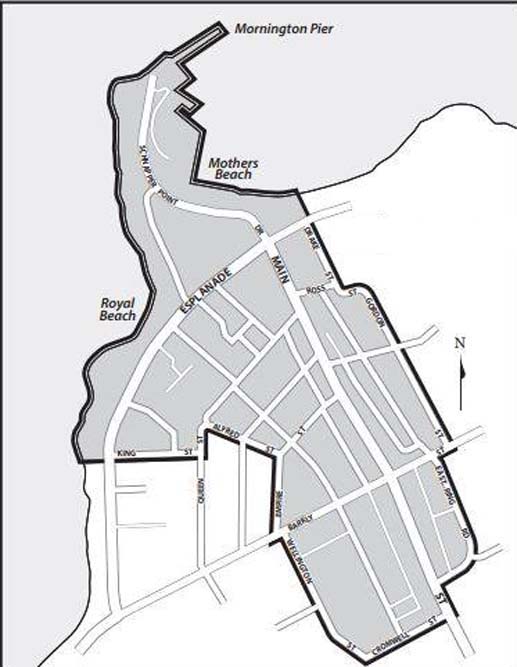 THE closure to traffic in Main Street, Mornington, between the Esplanade and Barkly Street, is expected to be a boon for shoppers and traders. But police warn shoppers and cafe patrons that, unless they are within the confines of a licensed venue, central Mornington is a designated no-alcohol area.
This means it is illegal to consume alcohol or have an open beer can, stubby or other alcoholic drink, anywhere else within the shaded area on the map.
Police and Local Laws officers can issue on-the-spot fines and issue a banning order to offenders committing the offences. The ban extends for 72 hours.
Police say they will be "out in force over the coming holiday period to ensure that everyone is having a fun and safe time in our new CBD".