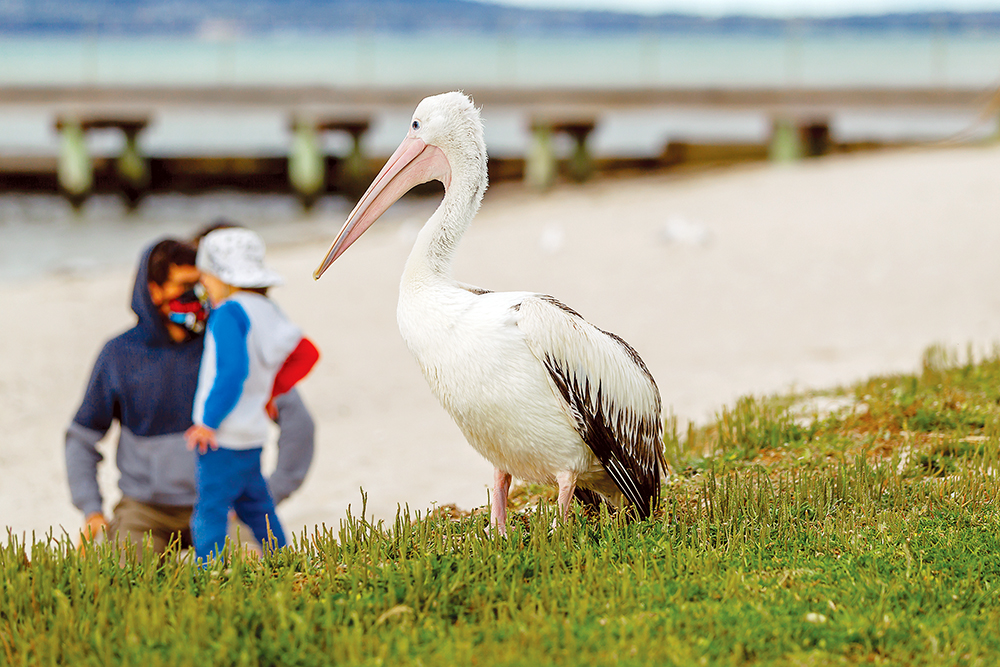 AN injured pelican rescued from Rosebud beach last month was reportedly still in a weak condition last week. ("Beach attraction" The News 25/11/20.)
Staff at Aware Wildlife Rescue, Pearcedale, are still caring for the stressed bird which was handed over by Brenda Marmion, of Crystal Ocean Wildlife Shelter, Rye.
They point out seals, pelicans, penguins, or any seabirds which allow people to get close to them are either injured or ill and must not be approached. Also, that it is against the law to interfere with sea birds or other marine animals in Victoria.
Ms Marmion said: "The juvenile pelican was ill and people should not go near these seabirds.
"When I was called out it was very stressed, yet people were taking selfies and letting their dogs come near. The pelican eventually flapped further down to a quieter part of the beach from where I and my volunteers captured him and took him into care."
Ms Marmion said some seabirds have a disease that is transferable to humans.
Anyone wanting to help injured marine animals should call the Marine Response Unit at Australia Zoo, 0447 158 676.
First published in the Southern Peninsula News – 8 December 2020