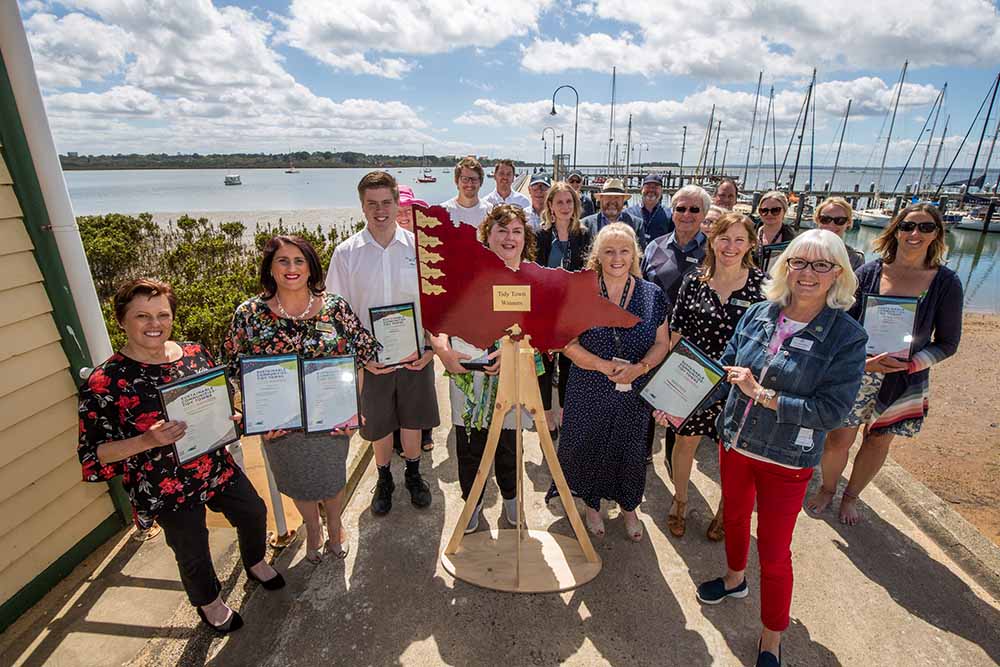 HASTINGS celebrated being named Sustainable Community – Tidy Town 2020 at a special awards presentation, Friday 4 December.
Dr Jacqueline Salter joined the festivities and received the trophy for Dame Phyllis Frost Award Winner 2020.
On the day, certificates were presented to all Hastings entries who assisted in the township's success.
AT the award ceremony are former Mornington Peninsula Shire councillor Kate Roper, Cr Antonella Celi, Young Legend Award winner Harrison Hansen, Tricia Folvig, Michelle McCready, Dame Phyllis Frost Award Winner Dr Jacqueline Salter, and Cr Lisa Dixon. Second row: James Bryan, Sabina Wills CEO Keep Victoria Beautiful, David Maddocks, Katie McKenzie who accepted the Community Award, Bernie, Mark Upton, Brian Stahl, and Mandy Robertson of the Dolphin Research Institute, the Environment winner. Third row: Darren Simnet, John Rankin, Cr Paul Mercurio, Mel Wyatt, Lucy Kyriacou, St Josephs Catholic Primary School, Crib Point, the Education winner, and, rear, Ken Dixon.