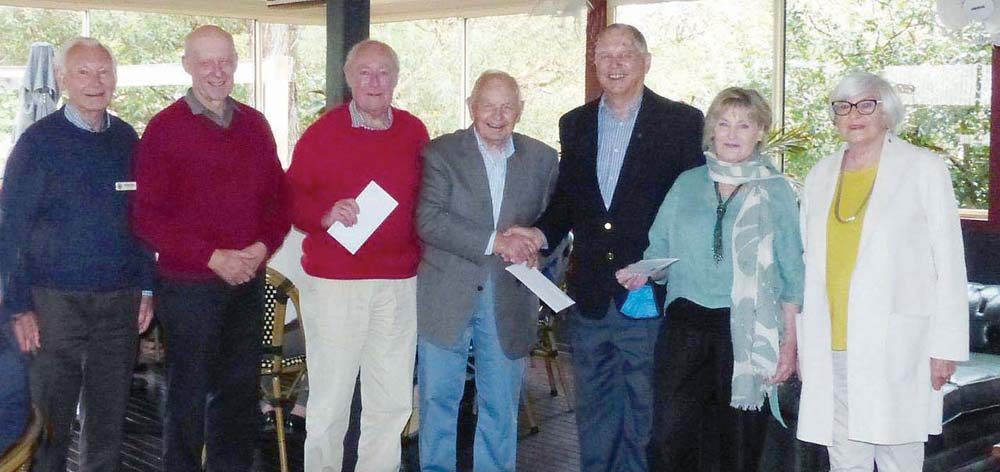 By Tony Duboudin
THREE members of Balnarring Men's Probus Clubs book group came up with a novel idea to keep minds occupied during the pandemic lockdown – a short story writing competition.
The original idea was the brainchild of Bernie Gittins who was then joined by Peter Gerdsen and Dan Hourigan to form an organising group to suggest to club members that might be interested in contributing to a short story competition. The contest would not only keep club members in contact but provide a diversional activity while stuck indoors.
It was agreed to have two sections: One up to 300 words and another up to 1000.
The subject matter could be fact or fiction and the contributor could use a pseudonym.
There were six entries in the 300 word section and 10 in the 1000 category with one from Somers Ladies Probus Club and one from Flinders Probus Club.
Club webmaster Roger Price arranged for all the contributions to be put up on the club website and voting was on line with 29 members recording their votes.
The Community Balnarring and District Bank provided "Love Local" vouchers for the six winners whose names were announced at the club's Christmas lunch at the Heritage in Balnarring on 8 December.
Roger Price won the 300-word section with "The Queue", followed by Dan Hourigan's "Jimmy" and "My Tulips" by Liz Hicklin.
Winner of the 1000 word short story was "The Fig Tree" by Robie Freia, with "From Feather Duster to Rooster by Jay Nagl second and "I was just a Little Boy" by Kevin Sack, third.
First published in the Western Port News – 23 December 2020