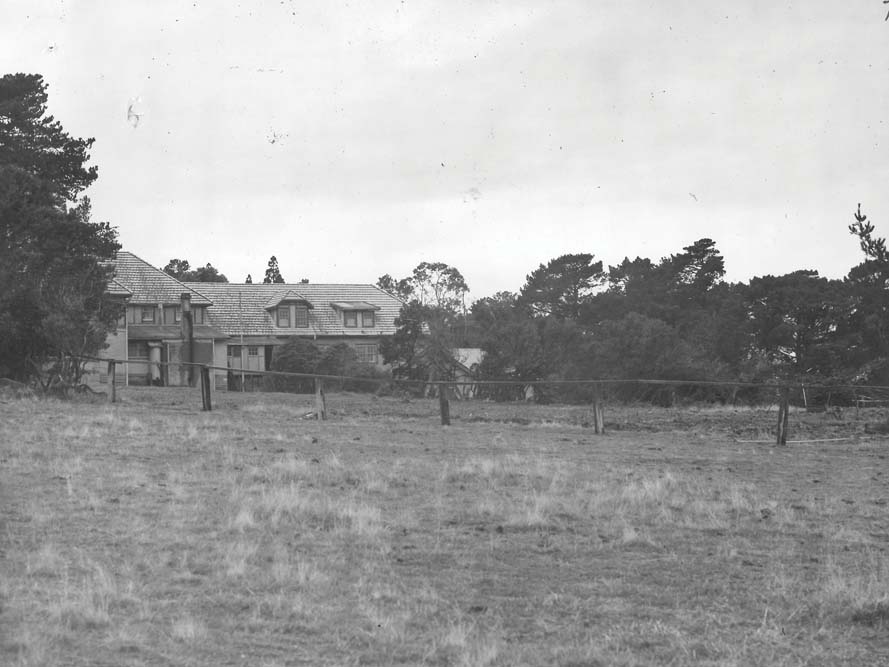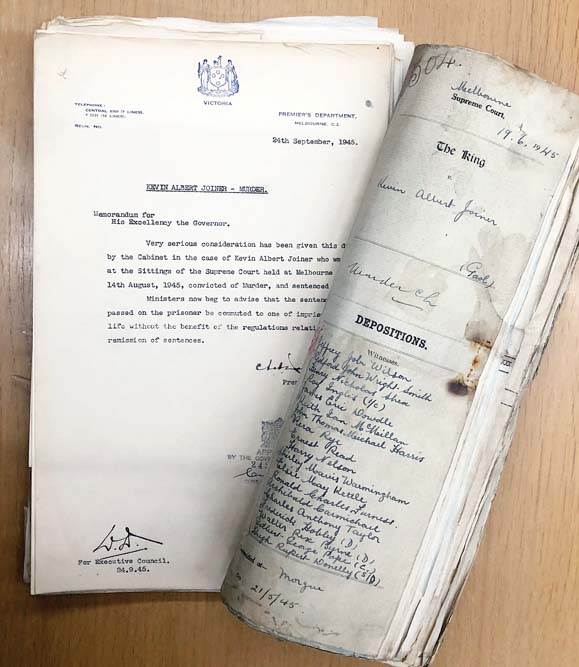 LESS than six months before the official end of World War II headlines were made in Melbourne when thieves fatally fell out during a robbery at Mount Martha.
The "mastermind" behind the robbery at the Maryport guest house in Lempriere Avenue, 18-year-old Kevin Albert Joiner, had outlined his plan to his two accomplices during an afternoon meeting in a Burke Street cafe.
On 17 April 1945 – the war ended on 2 September – Joiner recruited Thomas Charles Clarke, 29, a soldier, and a 14-year-old youth (identified only as "Harris", to rob his previous employers, James Eric Dowdle and family.
After arming himself with a loaded .45 calibre revolver and spare ammunition, Joiner and the others caught the 6.10pm train to Frankston and then a bus to Mount Martha
Details of the robbery and subsequent criminal trial are contained in records released on New Year's Day (1 January), by the Public Record Office Victoria.
The records show that the robbery appeared to go to plan, except that Joiner distrusted his older companion.
Evidence given at Joiner's trial shows that the trio went to the rear of Maryport, where Joiner opened the kitchen door and entered the house.
Holding the gun in his right hand, he came back out and told his two companions to come in.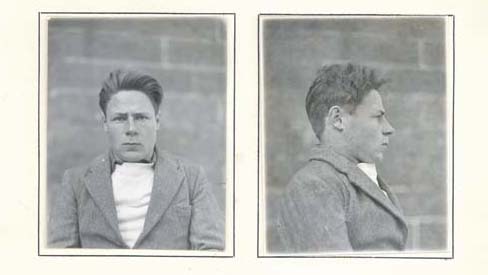 There was a light in one of the rooms next to the bedroom they were ransacking, and they could hear people speaking.
Undeterred, they collected jewellery, clothing and cases, with Joiner all the time holding the loaded revolver in his right hand.
He reportedly said this was necessary as if the Dowdles saw him he would have had to shoot them as they knew him.
Joiner testified that Clarke was nervous while in the house and he decided to shoot him as he thought he may tell the police.
Within a moment of the thieves leaving the house Joiner suggested Clarke join him to see if a bus was coming but, when they arrived near some scrub, Joiner shot Clarke in the left side at point blank range. The injured Clarke ran, and Joiner fired again, bringing him down in some scrub. Joiner followed and placed the revolver at the back of his neck and shot him.
As startling as it was, the robbery and Joiner's eventual death sentence had a grisly sequel.
With his death sentence commuted to life in Pentridge prison, Joiner again made headlines in 1952 by attempting to escape with Maxwell Carl Skinner.
However, Joiner, then 26, was shot by a warder and died, never making it free of the Pentridge prison walls.
The records of the would-be prison escapee Kevin Joiner and first mafia murder in Victoria among the annual New Year's Day files opened this year by Public Record Office Victoria.

Director and keeper of public records, Justine Heazlewood, says that the records provide researchers, historians, writers and genealogists a window into Victoria's past.

"The year 1945 was a truly historic year marking the end of World War II. What many of these records provide is a history of what was happening in Victoria around that time. From murder to midwifes in training, there's a lot to be learned by delving into these files."
Keith Platt, with research by Tara Oldfield