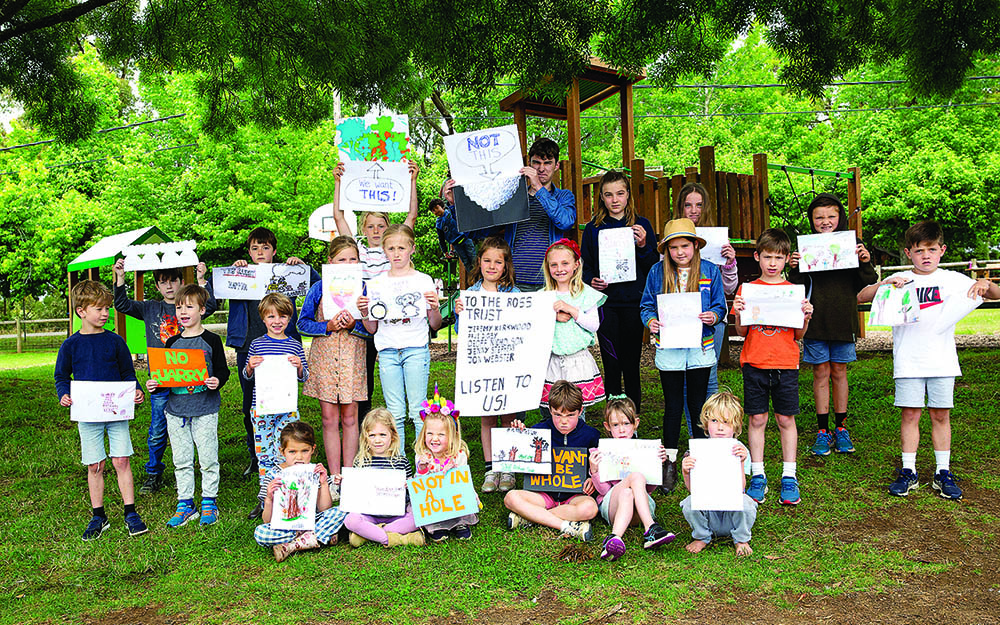 CHILDREN are speaking out about a new quarry that the Ross Trust plans to carve out of Arthurs Seat not far from schools and kindergartens.
The Ross Trust, a charity which owns Hillview Quarries, plans a granite quarry about 800 metres from Red Hill Consolidated School and Monterosso Early Learning Centre in Red Hill, and about 1.9 kilometres from Dromana Secondary School and Peninsula Specialist College.
Creating the proposed quarry involves clearing 38 hectares of bushland – equivalent to the area of 21 MCGs. The quarry would also include an old quarry site, so in total it will cover 43 hectares and be 190-metres deep.
About 50 children have written letters and drawn pictures to express their concerns in the hope of convincing trust chairman Jeremy Kirkwood and directors Prue Digby, Geoff Nicholson, Jon Webster and Jenny Stephens, and CEO Sarah Hardy, to halt the quarry.
Elizabeth Clancy helped to collect the letters and art after discussions with her own three children.
"Kids are asking lots of questions about why this is happening to a beautiful place close to their school and where they enjoy the outdoors," she said.
"They are worried about the animals. They want to express their concerns and they hope that the people leading the Ross Trust will listen."
Ms Clancy's son Freddie said: "I wanted to write the letter because I don't want a new quarry on the hill. I'm worried about the animals losing their home."
The children also fear dust from the quarry could be blown to their schools on the wind.
Michelle de la Coeur, a spokeswoman for Peninsula Preservation Group, welcomed the children's work. "If the Ross Trust goes ahead with its plans they will grow up near a massive quarry, starting from childcare and kinder, throughout their primary and secondary schooling.
"We implore the trust and its directors to reconsider their plans."
The proposal will be considered by the state government later this year. The federal government will also need to approve the plan for it to go ahead.
Hillview Quarries has been contacted for comment.
First published in the Southern Peninsula News – 19 January 2021