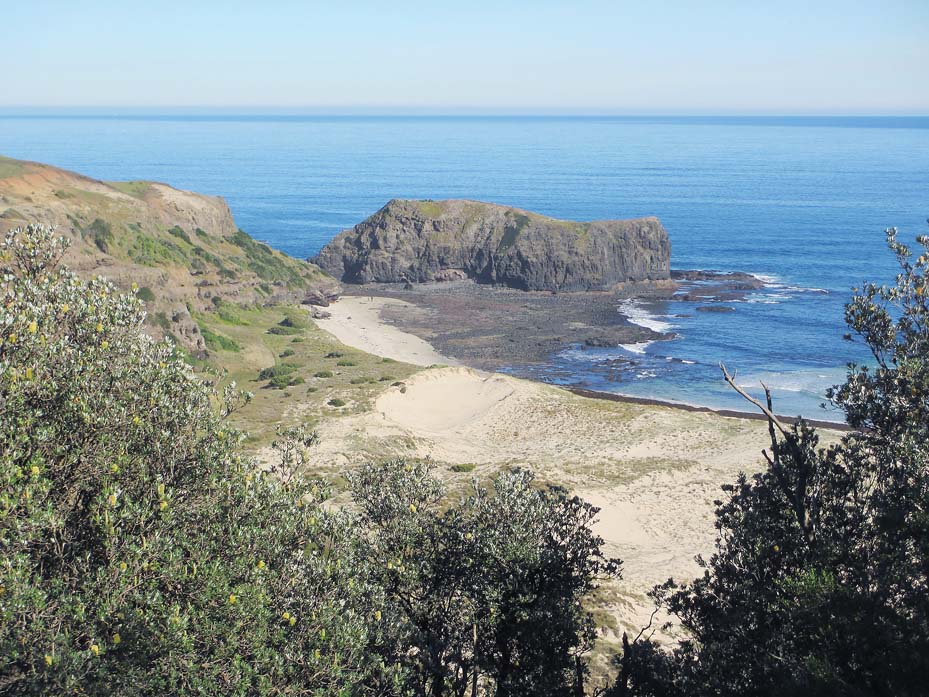 WARNINGS about the pressing need to understand and appreciate the dangers of ocean beaches is the message emerging from a day of disaster at Mornington Peninsula beaches last week.
A 45-year-old woman drowned at Bushrangers Bay, near Cape Schanck and a man, 80, died while swimming in Port Phillip at Tootgarook.
The woman and five others were pulled from the water after being swept off rocks by waves at Bushrangers Bay about 3.30pm, Wednesday 13 January.
The drowned woman, Aida Hamed, was described as a "true angel" and much-loved staff member of the Lalor post office, by Australia Post.
Her group also included a 47-year-old woman, a 19-year-old woman and a 13-year-old girl, as well as two men, aged 28 and 47, who bravely jumped in to rescue the women. They, and the three women, were pulled from the water by the Police Air Wing, Westpac Rescue Helicopter and Air Ambulance as well as the Water Police and local police in an hour-long rescue effort.
Senior Constable Adam West, of police media, said the five survivors were taken to the Frankston and Rosebud hospitals for treatment. He said police would prepare a report for the coroner on the dead woman.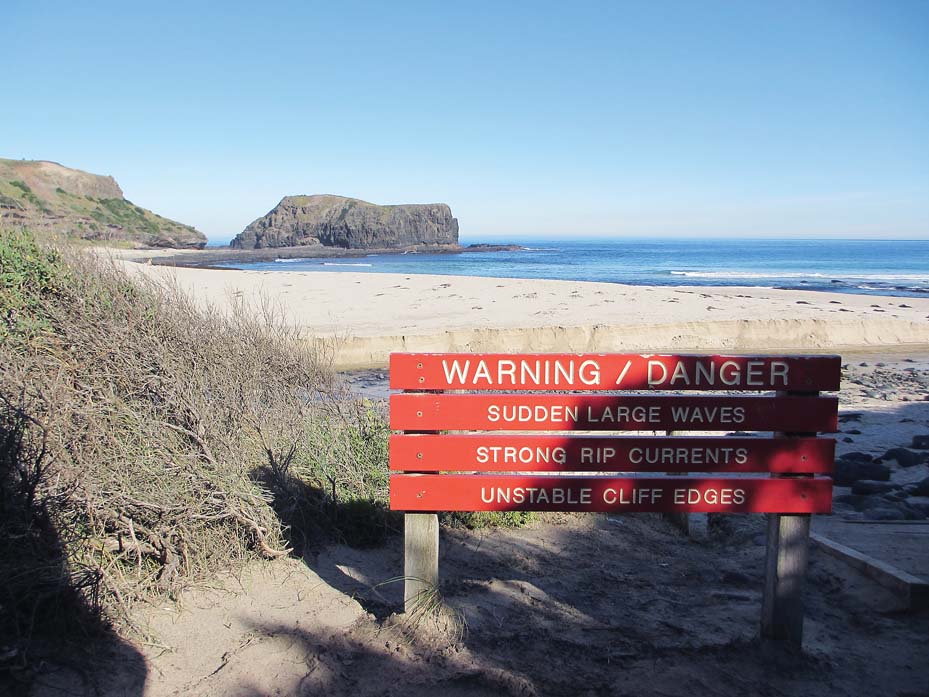 Bushrangers Bay, below Boneo Road, is unpatrolled by life savers and remote, making it hard for emergency services to access it if trouble occurs.
It is described by beachsafe.org.au as "moderately safe for swimming when waves are low, however stay on the bar and clear of the rocks, and rips against the rocks".
Tourism Australia's contentious reference to Bushrangers Bay as being "moderately safe when waves are low" in third party promotional material has been pulled since the tragedy. A spokesperson said the reference to cooling off in the water "at low tide" was in line with advice from Life Saving Victoria that Bushrangers Bay is "moderately safe when waves are low" but that the advice had since been removed.
The visitmorningtonpeninsula.org website says: "Swimming is not recommended at [Bushrangers Bay] as the beach is unpatrolled and often hazardous due to strong rips and large waves."
Life Saving Victoria is urging all Victorians to be vigilant around water this New Year period, with the number of state recorded drownings at 38 since 1 July last year. Five – including the two last week – have been on the Mornington Peninsula.
This figure exceeds all drowning records for the period 1 July-28 December and surpasses last year's total of 34 drownings.
This time last year a man also drowned while swimming with a friend at Bushrangers Bay and, in 2017, seven people were swept off rocks at the remote beach by a large wave, with a man later airlifted to hospital in a critical condition.
Also, on Wednesday, police began investigating after a man drowned at Tootgarook. Emergency services were called about 4pm after the man in his 80s was pulled unconscious from the water. They tried to revive him but were unsuccessful. A report will be prepared for the coroner.
Peninsula police last week ramped up their campaign to promote water safety, especially as it relates to the dangers facing young children.
Sorrento Acting Sergeant Steve Drew was responding to the high number of reports of children getting into trouble off peninsula beaches.
"The importance of parents maintaining proper supervision of children while on the beach, at the pool, or near any source of water, is paramount," he said.
"It only takes 20-30 seconds for a child to drown.
"If the parent or carer is alone they should not use their mobile phone unless it is absolutely necessary.
"If you are at the beach with the family or a large group, a designated observer needs to be watching the children all times."
Leading Senior Constable Scott McCall, of the Water Police, had another focus: "Jet-ski users must be aware and fully obey speed restrictions around five-knot zones, other vessels, swimmers and pier structures," he said.
"They should not approach dolphins, seals or any other marine life."
Leading Senior Constable McCall said all boat and jet-ski users needed to familiarise themselves with speed limits and safety requirements in the Victorian Recreational Boating Safety Handbook.
"The Water Police are actively checking to make sure all water craft are complying and will issue hefty fines and prosecute any offences," he said.
First published in the Southern Peninsula News – 19 January 2021