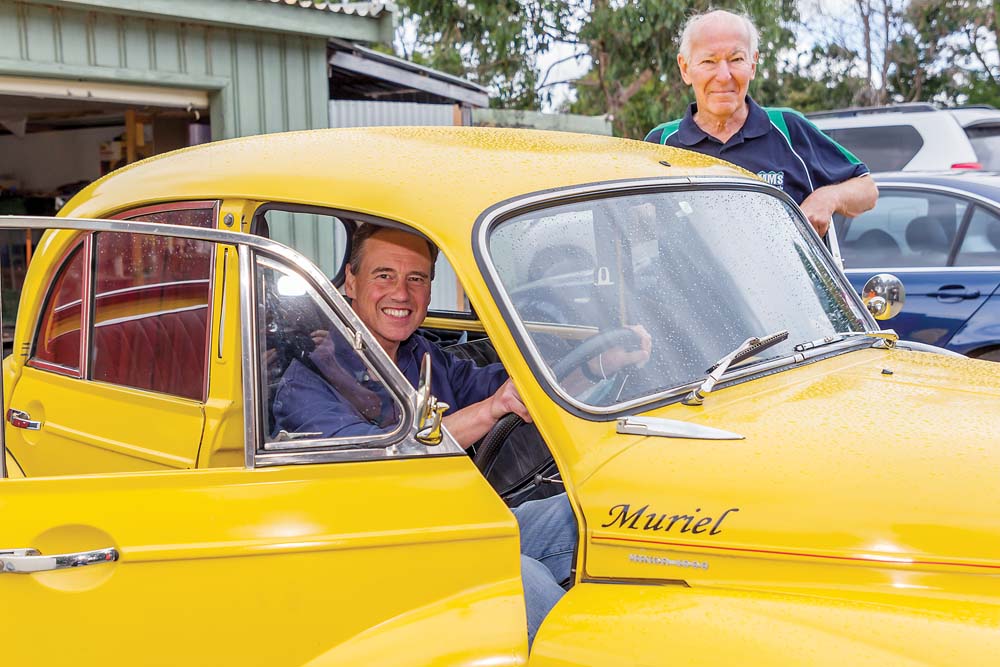 FLINDERS MP Greg Hunt was in the driver's seat during last week's visit to the Mornington Men's Shed.
The federal health minister appeared comfortable in the Morris Minor 1000 which members have been restoring over the past three years.
The 50-plus-year-old car was acquired through a member of the Morris Minor Car Club of Victoria for about $500.
Shedders have put in "millions of hours" restoring it, refurbishing worn and rusty parts and replacing the motor so that now it is a fine example of the popular British runabout it was in the 1950s.
They hope to sell it for $10,000-$12,000 and use the money for shed projects.
Mr Hunt was also shown the new $6200 laser engraver bought with a grant from the federal government after shed secretary Bob Robinson introduced him to members at the Mitchell Street headquarters.
Technical officer Russell Crothers said the laser system had several uses, including the precision engraving or cutting of wood for children's toys, signs and patterns.
Members had even made a jigsaw of Mr Hunt's face which they planned to give to him as a memento of his visit.
First published in the Southern Peninsula News – 19 January 2021