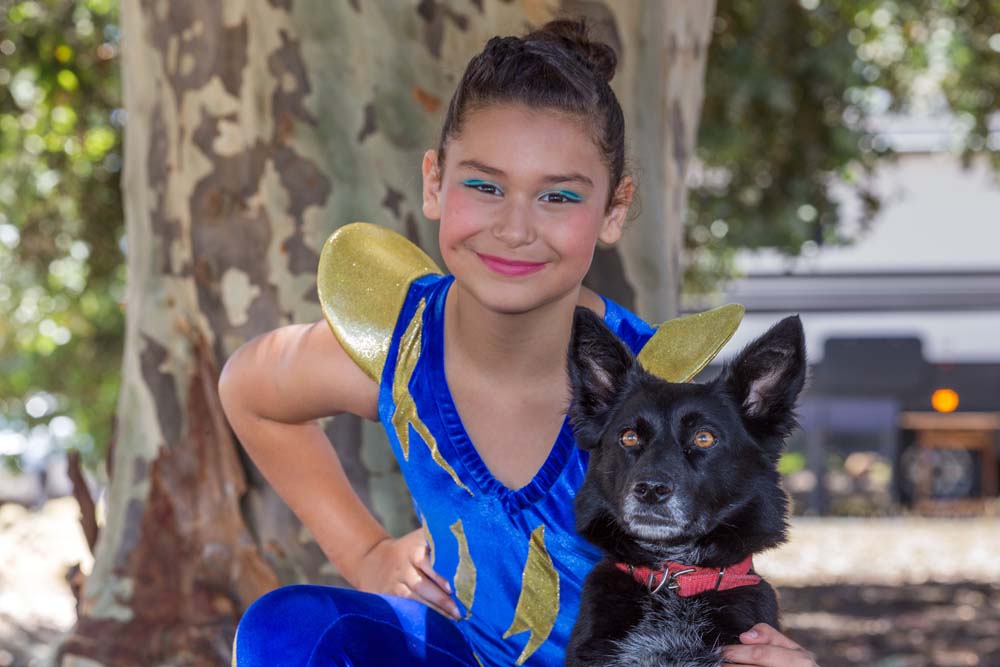 SILVERS Circus has given assurances that a performing dog was not injured when it fell backwards during an act under the Big Top, Saturday 16 January.
Circus spokesperson Simon Tait said Blossom, a kelpie/cross heeler, was halfway up a ladder to the tightrope when she fell backwards about 1.5 metres from the ground during the 6.30pm show.
"Yes it did happen; yes she did fall," he said, adding that Blossom "landed on her feet and quickly rolled onto her side … and [afterwards] was showing no signs of hurt or distress".
Mr Tait said the act had since been removed from the show and that the circus may take legal action over the "totally false accusations" made on social media.
The circus admitted it had been "inundated with complaints" after a "clearly shaken" Blossom was afterwards "picked up by the performer … and put straight back onto the ladder to climb to the top".
"Cowering down, with her ears flat to her head in fear, [she] was made to balance/walk a 10-12 foot (3.6 metre) high tightrope," audience member Jane Bosman said.
"We took our family out for what we thought was going to be a fun family day out but, instead [it], quickly turned to horror when we witnessed what appeared to be a senior dog being forced to walk up an extremely high ladder towards a tightrope.
"Fearing the worst, we all watched in horror as the poor dog fell backwards off the ladder onto her head and back."
Ms Bosman said the dog appeared to be "clearly shaken" after the fall. "To say that we were disgusted and upset that the poor dog wasn't immediately removed from the performance for an assessment is an absolute understatement."
She believed the circus had shown "no duty of care to attending to the dog's wellbeing and possible injuries".
Silvers Circus countered online: "Being a kelpie/cross heeler bounding, jumping and agility is naturally within her breed and is part of her strengths.
"After assessing her thoroughly, Blossom's owner was able to determine that she was willing to attempt her climb again, which she did successfully.
"This concluded the act at which point the entire audience witnessed Blossom run around the ring and accept her praise and treats, and her good health and enjoyment was clear to see."
The circus said Blossom had been monitored and had shown no sign of distress "and is happy."
The post said Blossom, seven, was "at only half her life expectancy of 12-15 years". It said she had been checked by a vet and was "100 per cent healthy and fit to do what she loves best".
"Silvers prides itself on our integrity, respect and care for all our performers … Blossom [is] part of our family. We are always transparent with our care and protocols and are always open to discussions and queries."