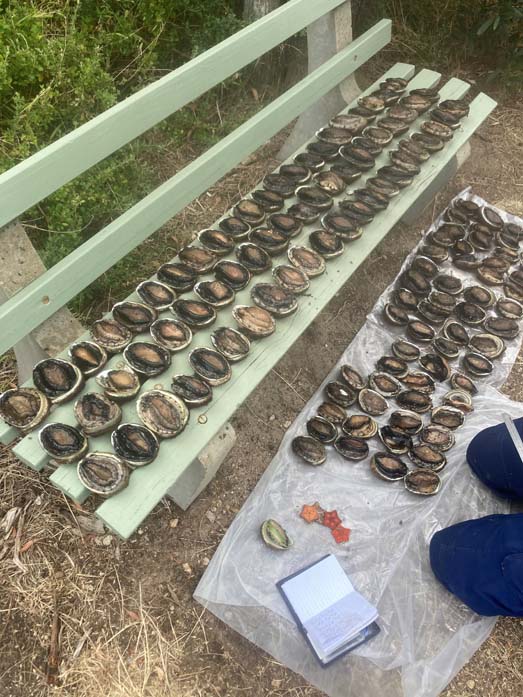 SEVEN men were arrested and 50kg of abalone seized in a joint operation by Mornington police and Fisheries officers last week.
Two men were nabbed as they beached their boat south of the town, 2.50pm, Tuesday 19 January, allegedly with 20kg of abalone aboard. Five others were intercepted at 8pm on the Mornington-Tyabb Road allegedly with 30kg of abalone inside their car. The day was a no-take day for the valuable shellfish.
Acting Sergeant Cam Fields said diving equipment and two cars used in the alleged poaching were also seized and that many of the abalone had been undersized. He said most were able to be returned to the water unharmed.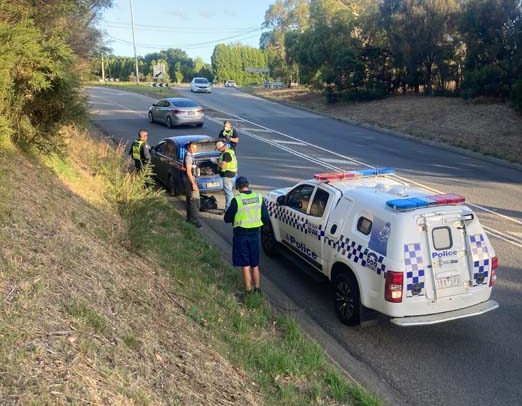 The men, from Cranbourne, Hampton Park and Endeavour Hills, were charged with taking a commercial quantity of abalone and bailed to appear at Dromana Magistrate's Court next month.
Acting Sergeant Fields said strict bail conditions prohibited the men from being within five kilometres of Victorian marine waters. This means they cannot go near any marine waterway, such as beaches, rivers or lakes, or be found in possession of any dive equipment, such as goggles or flippers, at least until the court date in February.
Other restrictions are aimed at reducing their risk of reoffending and ensuring their appearance at court. Further investigations may result in new charges being laid, Acting Sergeant Fields said.
Anyone seeing or suspecting illegal fishing is being carried out is asked to call iFISH on 133 474.
First published in the Southern Peninsula News – 26 January 2021