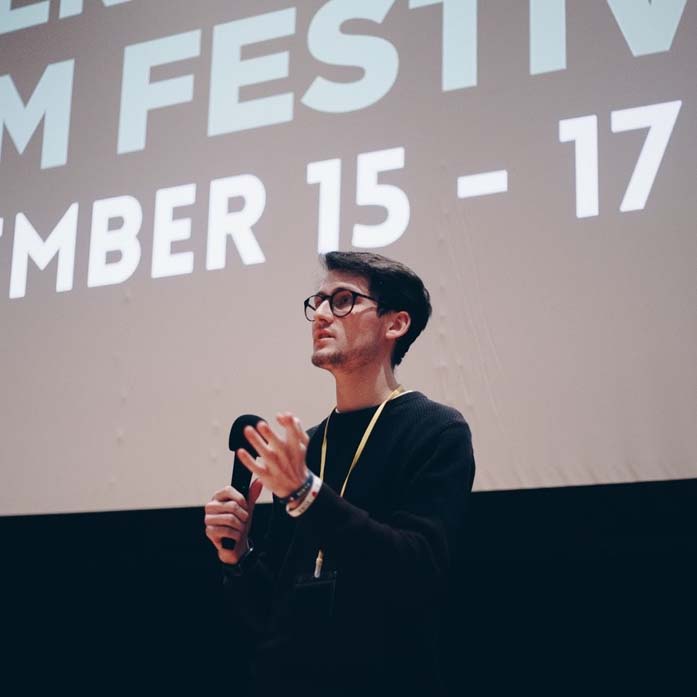 THE arts in all its various forms is acknowledged as being one of the hardest hit industries as a result of the coronavirus pandemic.
But the lockdown and fluid restrictions have not deterred Mount Eliza-based filmmaker Riley Sugars from embarking on a new project.
Although not yet fully financed (hopes are pinned on GoFundMe), Sugars is  planning a March shoot around various Melbourne locations.
Cast and crew are already signed up for the feature which has also been mentioned by industry websites Film Ink and Film Magazine.
Sugars says the "black comedy" Hatchback, co-written by Chloe Graham, "could best be described as [Ted Kotcheff's] Weekend at Bernies meets [Quentin Tarantino's] Reservoir Dogs".
The plot revolves around attempts by Vince (Stephen Curry – The Castle, Hounds of Love, The Cup, Save your Legs, The Nugget and in his AFI winning role as Graham Kennedy in the TV Movie The King) to "clean up" a dead body for the mob.
Things get out of hand when he calls for help from his brother-in-law Ted (Jackson Tozer – Mr Inbetween, Rostered On, The Ex-Pm and Secret Bridesmaid's Business).
Curry portrays a "wanna-be professional cleaner for the mob. He is highly strung and adamant in doing a good job".
The brother-in-law assistant "tries hard to do well in his [cleaning] debut … but his first time is far from a picnic".
"Ted is always just missing the mark and bumbling something up," Sugars says.
Hatchback follows Sugars' period drama Rabbits, selected at the BAFTA Qualifying Aesthetica Short Film Festival, as well as being judged Best Student Film at the Nottingham International Film Festival and the Oxford International Film Festival.
Co-writer, editor and producer Graham was executive editor for Rabbits (2019) and worked in production for TV's Australian Ninja Warrior (2020) and advertising for Brazen Hussies (2020).
Producer credits will be shared by Los Angeles-based Jon Grosland and Charlotte De Pedro.
Grosland will work from LA, assisting in initial development, production and travel during the festival circuit.
De Pedro has worked overseas, with Beyond Charlie (2019) being her most recent work. The production which she wrote, produced and directed won awards in Australia and overseas, including best female producer and best drama short.
Melbourne-based cinematographer Anthony Littlechild has a string of credits to his name, including commercial productions (LA Lakers, Uber, Carlton FC, McLaren, Ferrari), feature films and music videos. He recently received Australian Cinematographers Society Silver Award for his work on the TV Series Photo Number 6.
Other crew members include production and costume designer Phoenix Waddel and "sound designer" Gemma Stack.
Details: facebook.com/HatchbackComedyFilm or instagram.com/hatchback.film
To help Hatchback financially go to: gofundme.com/f/hatchback-film-starring-stephen-curry
First published in the Southern Peninsula News – 26 January 2021