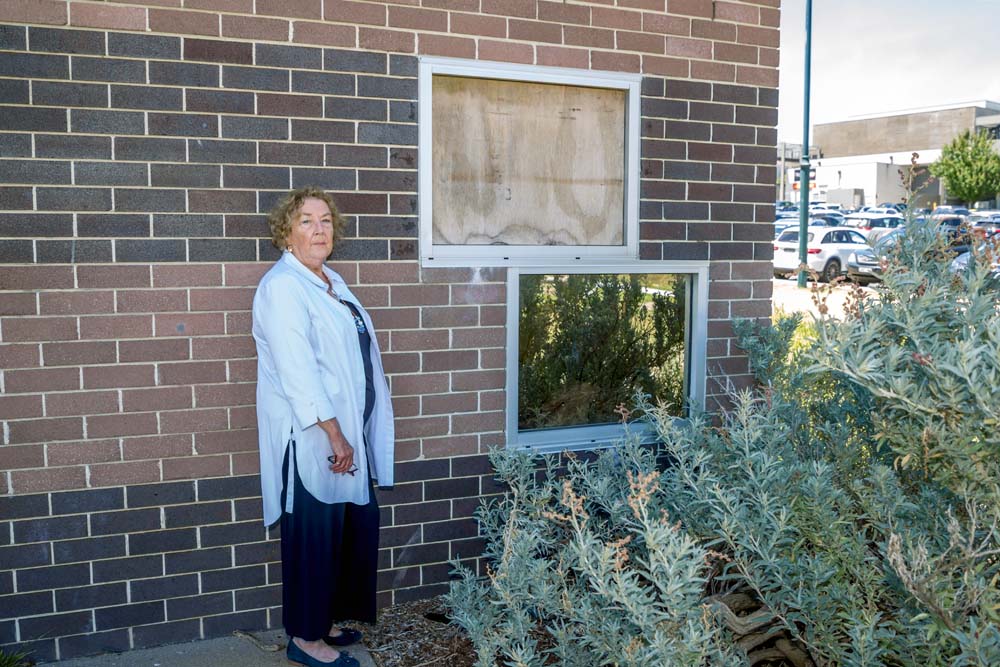 STAFF at Sorrento Community Centre say they are being "driven to desperation" by the offensive behaviour of young hoons shouting abuse at clients and damaging property.
Manager Heather Barton said she was appealing for public help in keeping an eye out for the troublemakers and reporting them to police.
The hoons, aged 13 or 14, have repeatedly climbed onto the roof, broke into the building, damaged equipment and wrought havoc in the children's play yard at the centre precinct adjacent to the car park. They have also smashed windows, destroyed part of the fence, and lit fires in the grassed area adjoining the building.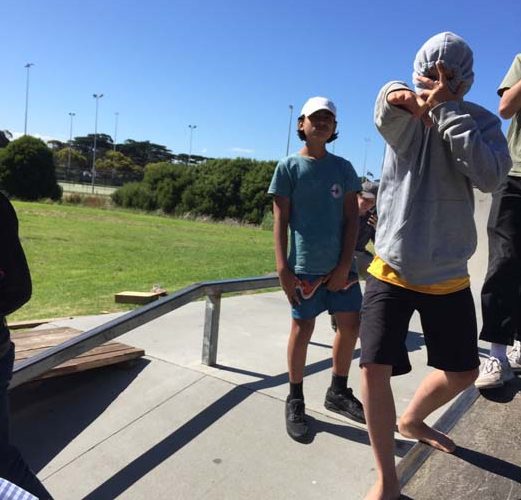 Vandals also caused damage to Rye Community Centre in the first week in January.
Last week at Sorrento, Ms Barton said the same kids were "mucking about, using foul language, screaming 'You're a paedophile', 'You're gunna rape me', 'You can't take my photo' … while pulling jumpers up over the lower part of their faces".
"This culminated in one of them baring his bum to the people playing tennis," she said.
"It's amazing when you consider that we are right on the large car park at Sorrento which has people coming and going all of the time."
A board member had a heart attack after a similar incident on 18 December, with the doctor attributing it to stress caused by an altercation with the hoons.
"Within eight hours of new shade sails being installed over the skate park, four young people were running around on them – an action that has been fatal for kids elsewhere," Ms Barton said. "When spoken to, their rude response was breathtaking.
"This behaviour was eclipsed last week by people relieving themselves next to the fence with an overpowering toilet smell greeting staff when they returned after the break."
Board chairman Shane McMahon said: "Not only is this behaviour highly dangerous, it is expensive and a real issue for us as a not-for-profit organisation focused on supporting people of all ages from our community."
Rye Community Centre in Nelson Street has also been hit by vandals.
Manager Sheena Wynn said an unknown group climbed the fence with a slab of beer and trashed children's play equipment in the first week in January.
"They then smashed all the bottles in the sand pit and the mulched area," she said. "We tried to pick up the little shards but it was impossible to find them all. This meant all the sand and mulch had to be replaced by the shire."
CCTV has now been installed.
"It's mindless vandalism," Ms Wynn said. "We've had to replace the smashed play equipment, including the slides," Ms Wynn said.
Children returned to the centre on Monday 11 January.
First published in the Southern Peninsula News – 26 January 2021