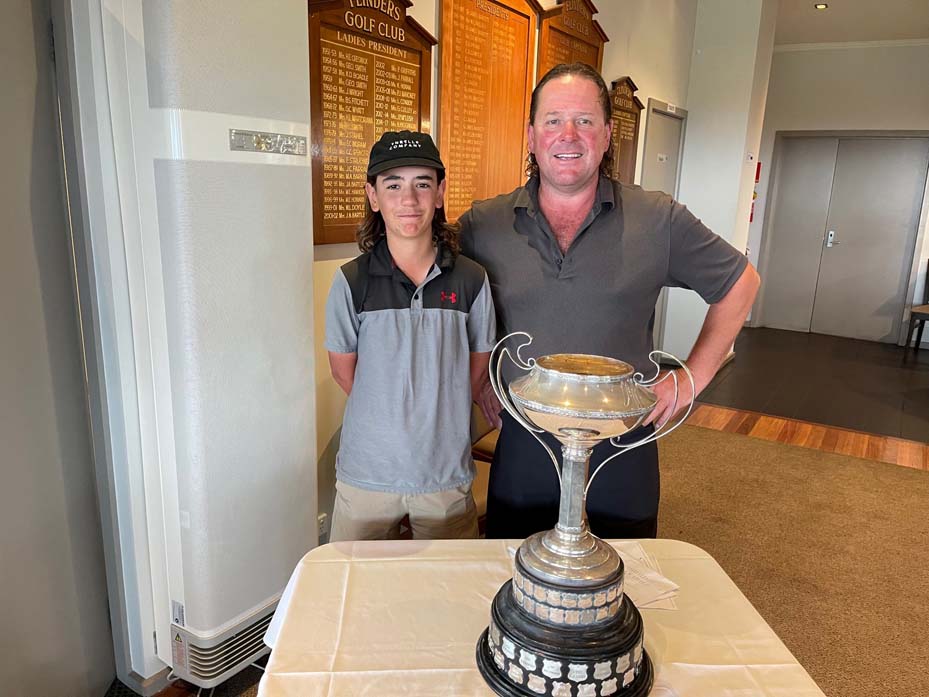 FLINDERS Golf Club's youngest member has won one of the club's oldest trophies.
Harry Tiesdell-Smith, 14, earlier this month competed against 75 golfers to take out the 82nd Warrant Officers Cup with a par score of six-up.
Since joining the club aged 10, Tiesdell-Smith has played off a handicap of 11.
The 36-hole Warrant Officers Cup is held on the first Saturday of January each year and is conducted as a "par" competition over two full rounds, separated by a 45-minute break for lunch.
Originally known as the Naval Challenge Cup, the trophy was presented to the club in 1939 by the commissioned and warrant officers at HMAS Cerberus in appreciation of being able to play at Flinders.
Club member Alan Robinson said conditions for this year's cup contest were "cooler and not as windy as usual … but nevertheless 75 very tired competitors gathered at the clubhouse at the end of the day to celebrate Harry's victory, and the end of another close and hard-fought competition".
The club continues to run programs for new golfers of all ages through its Pathways to Golf program.
Details: Denise Kidman, call 0410 637 791 or the club office, 5989 0583.
First published in the Southern Peninsula News – 26 January 2021