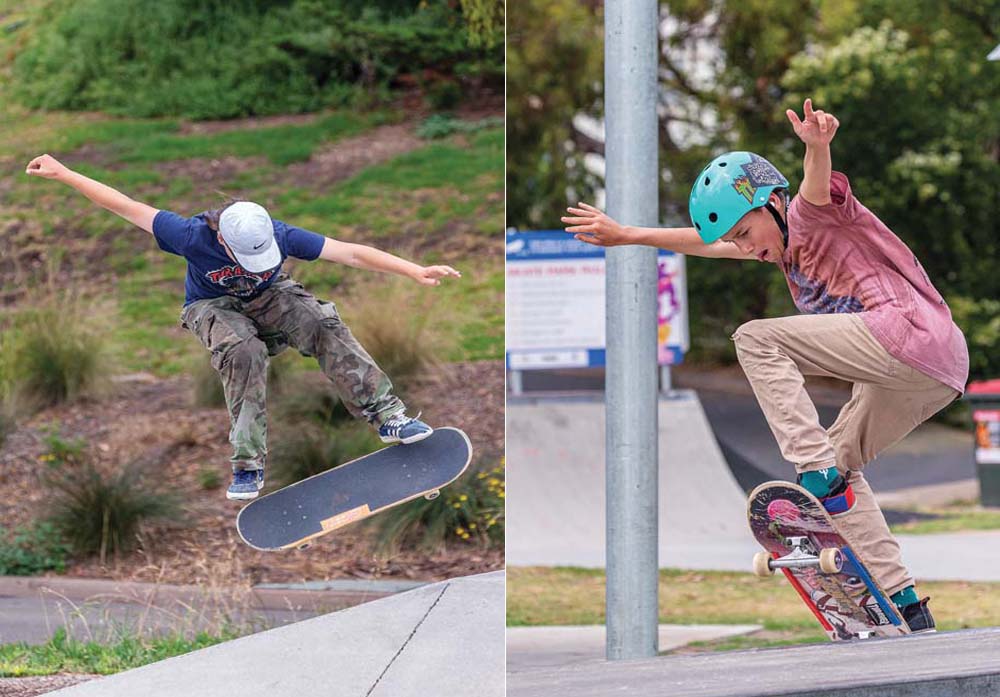 THIRTEEN young skaters competed in a skateboard competition on Australia Day. These included four in the under-12s, eight in the under-18s and lone girl Holly.
Jemison Watkins reports that a skater identified only as Ed won the under-18s with "two solid, trick filled runs that made use of the whole park". "It was extremely close between first and second, but Ed pulled through with his consistency and skill.
"Holly competed with huge enthusiasm, making full use of the park in both her runs. She was especially brave being in a competition full of boys."
He said Rex Wheeler "fully shone" in the trick section after starting with a "stylish front smith down the rail, then a kickflip back 50-50 on the kicker to box, before shutting it down with a clean back smith down the rail".
A plaque acknowledging Sorrento Rotary Club's contribution to the skate park was unveiled before the contest.
First published in the Southern Peninsula News – 2 February 2021