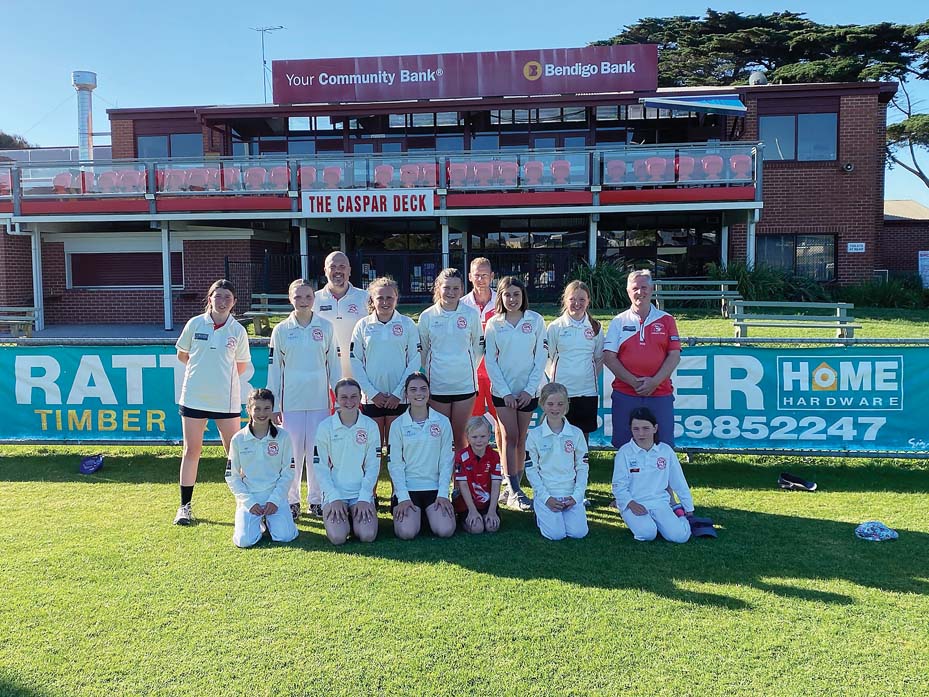 FOR the first time in its 120-year history, Sorrento Cricket Club has fielded a girls' team.
Junior coordinator and coach Kane Gordon, along with his 13-year-old daughter Tammy, gathered girls aged 10-17 for the Mornington Peninsula Cricket Association's 2020/21 season.
With only basic cricket knowledge but a thirst to learn, the girls played two games.
In the first game against Balnarring the opposition showed exceptional sportsmanship and camaraderie.
Team members believe that with assistance from Rob and Will Dunball at training and at matches, success awaits just around the corner.
Mr Gordon said: "This year the only goal is enjoyment, to learn some skills of the game, community spirit and playing cricket with your mates.
"We are so proud to be part of this special moment in our club's long history."
First published in the Southern Peninsula News – 2 February 2021