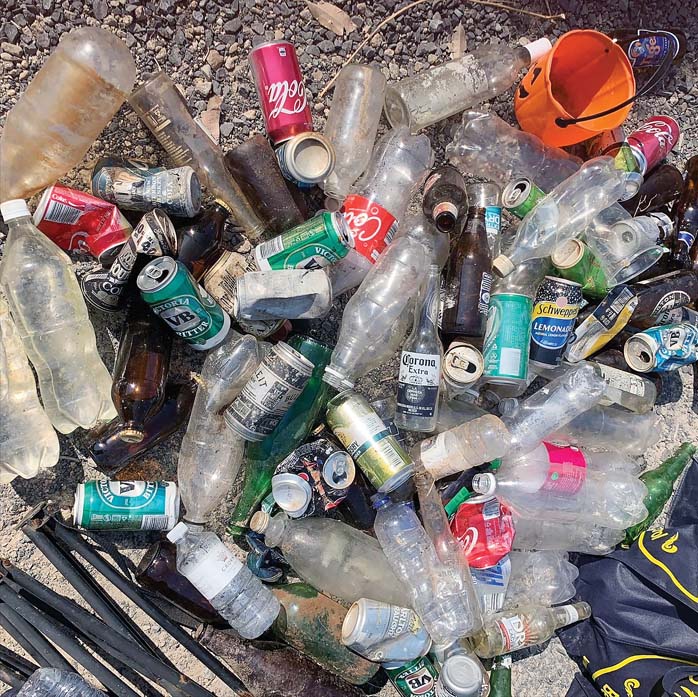 HOLIDAYMAKERS staying closer to home due to COVID-19 restrictions, has led to more visitors to the Mornington Peninsula.
The influx after months of lockdown and lost incomes has been a welcome relief for businesses needing tourist dollars.
But a big downside, according to Waste Wise Mornington Peninsula co-founder Birte Moliere, has been "a growing amount of litter".
"One solution to our litter problem is a long overdue container deposit scheme where you get 10 cents for every returned can, plastic and glass bottle," Ms Moliere said.
She said that in 2019, Victorian-based beach patrol groups collected 21,014 kilograms of litter and 39,839 drink containers. This amount of litter would be drastically slashed under an effective container deposit scheme.
Ms Moliere said the state government was yet to decide who will run its mooted container deposit scheme, due in 2023, with large beverage companies signalling they wanted to be in charge.
However, environment group Boomerang Alliance says the companies should not be trusted. The group's director Jeff Angel said: "The big beverage companies spent millions trying to stop governments from implementing a CDS, while allowing bottles and cans to litter beaches and waterways.
"Their model means limited hours of operation, limited collection points and little use of automation to support our communities and environment.
"This results in too many unclaimed consumer refunds being kept by the beverage companies.
"Victoria will be the last state to introduce a CDS, so we can learn from others and choose best practice.
"Once established, the new infrastructure and management is hard to change, so it's best to get the fundamentals right at the start."
Mr Angel said the peninsula "deserves an effective model: the "split governance model".
"More than 50,000 Victorians have already signed Boomerang Alliance's petition opposing CDS management by large beverage companies," he said.
"This is a legacy project that will play a key role in local waste and recycling rates for decades to come."
First published in the Southern Peninsula News – 9 February 2021