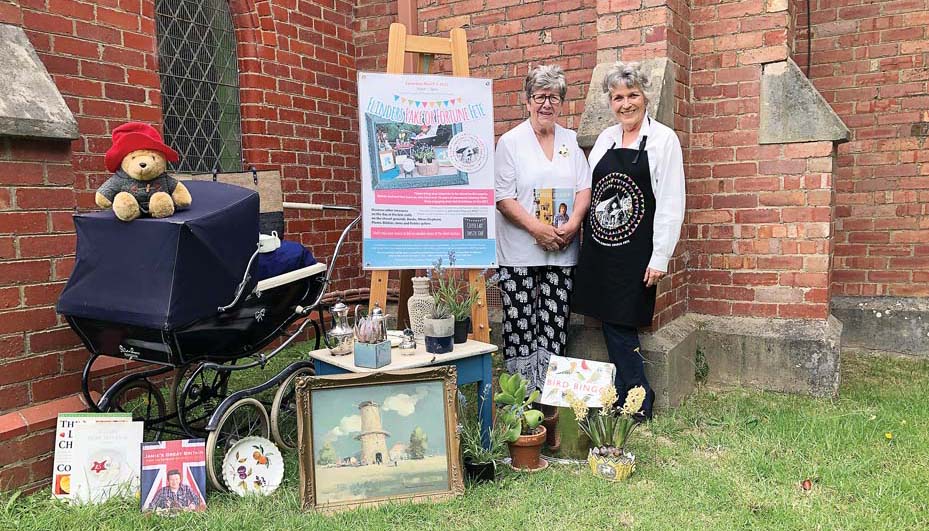 FLINDERS Fake or Fortune fete will be held at St Johns Church hall, 10am-2.30pm, Saturday 6 March.
The 82nd fete, which provides much-needed funds for community work and peninsula charities, has been online but now it is going live for a special event in a slightly different format.
The online fete had support from donated paintings plus Christmas specials, cakes, biscuits, jams, pickles and locally-made craft.
A new feature will be a Flinders Fake or Fortune Fete event based on the popular BBC Antiques Roadshow plus some interesting stalls.
Organisers Mary Iles and Patricia Macdonald said experts Warren Joel and Paul Sumner would be on hand to value items for those wanting to know more about them. Trash or Treasure tickets are available online at trybooking.com/BOIJT to book.
A $25 per ticket allows two items to be valued plus a lunch box with a biscuit stall and coffee cart on site.
Ms Iles said the church, like all not-for-profit organisations, was only now beginning to earn income from its two op-shops at Balnarring and Flinders. "The profits from the fete are crucial to the church to enable continued support for community and local charities," she said.
"Please support us and learn about your treasures while purchasing something irresistible you do not even know you need!"
Details: stjohnsfete21@gmail.comprizes to pet show winners.
First published in the Western Port News – 10 February 2021