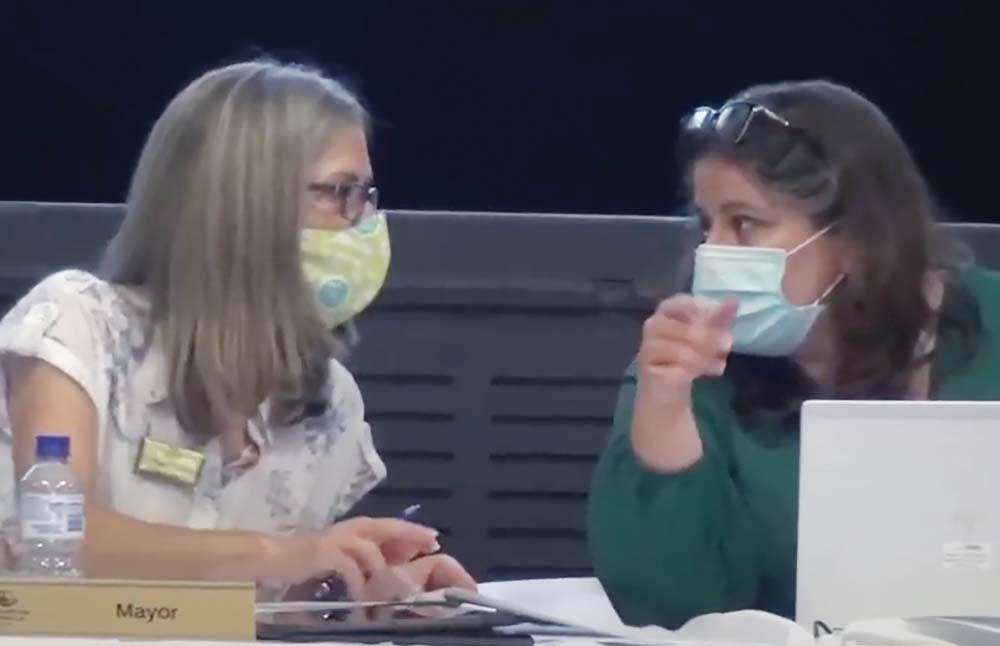 TUESDAY 9 February was the first Mornington Peninsula Shire Council meeting open to the public since April, when COVID-19 forced them online.
Just 50 members of the public were allowed to attend last week's meeting at Mornington Community Theatre and strict safety measures applied: mandatory masks, QR codes, social distancing and "a symptom self-assessment" before leaving home.
Councillors and staff were masked up, although the 1.5 metre distance seemed hard to achieve for some, especially when a rear shot showed the mayor Cr Despi O'Connor lean left and whisper in the ear of governance manager Amanda Sapolu.
It is not known if all councillors wore masks during the confidential section of the meeting.