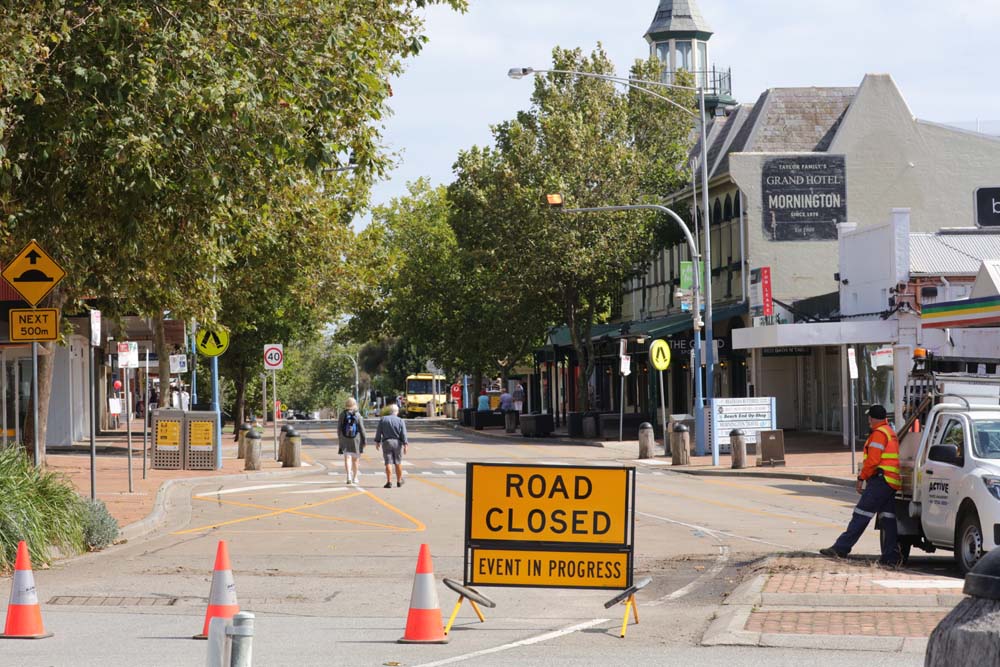 MAIN Street Mornington will be progressively reopened to traffic this week after being closed over the busy summer period.
Extended outdoor dining areas on the road and in car parking spaces, as well as footpath trading, began to be removed from the close of business on Sunday (14 February).
Contractors hired by Mornington Peninsula Shire will progressively remove water-filled barriers.
Bus stops, taxis and parking will return to normal from Tuesday.
The shire said visitors and residents "enjoyed the atmosphere and vitality created by the temporary closure to traffic".
It said traders had "embraced" the extra space for outdoor eating and sales and customers "felt it easy to relax in a safer, less crowded environment".
The shire said most people surveyed had given it a score of"either nine or 10 out of 10".
"The enthusiasm and effort shown by businesses in making the best of this opportunity has been very welcome," the mayor Cr Despi O'Connor said. "Many thousands of visitors and locals enjoyed our new-look Main Street and the additional COVID-safe outdoor dining this summer. It proved a great success in our efforts to support local businesses during the pandemic.
The shire said its survey found the public would like to see the street remain closed for longer, while many Main Street businesses wanted it reopened.
The shire said it would take further feedback from traders and residents before evaluating plans for next summer.