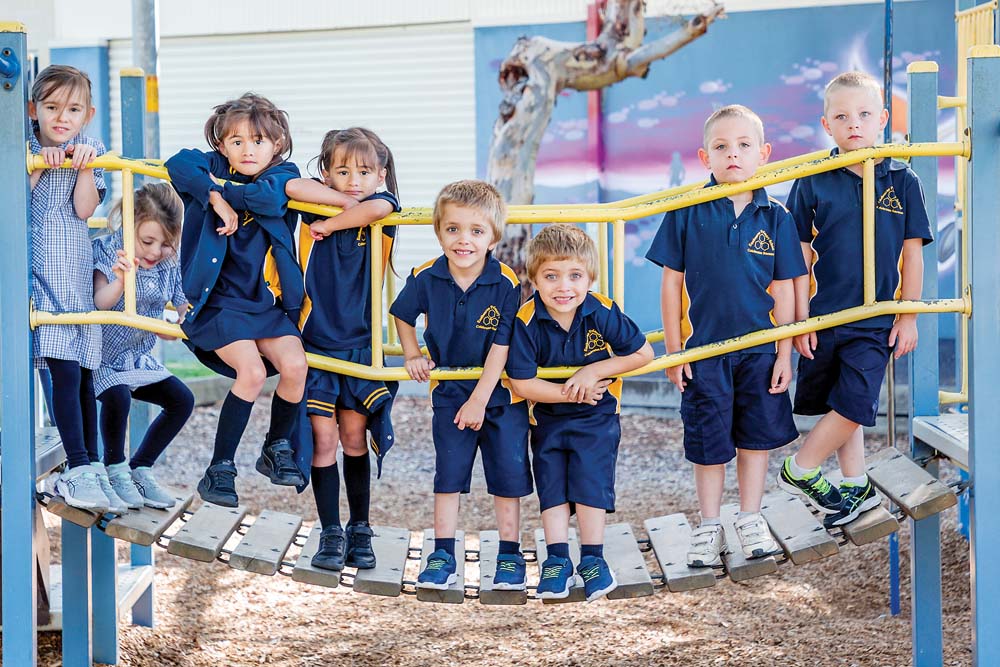 ROSEBUD'S Eastbourne Primary School has possibly set some sort of record for the number of twins among its students.
Four sets of twins started this year, bringing the school's total to seven.
"Add these twins to the other three sets of twins across the school and you could walk around and think you were seeing doubles everywhere," principal Stephen Wilkinson said.
Mr Wilkinson compared being back at school to "getting back on the bike".
"We sure came through some challenging times in 2020, but staff, students and parents adjusted well and finished last year with enthusiasm, commitment and a desire to connect with each other," he said.
"This year promises to be a great one. With the introduction of the Resilience Project, development of new toilets, an infusion of funds to make the physical education program even better and with greater access for students to after school sport and recreation high on the agenda.
"I look forward to even happier, healthier, academically challenged students."
First published in the Southern Peninsula News – 16 February 2021