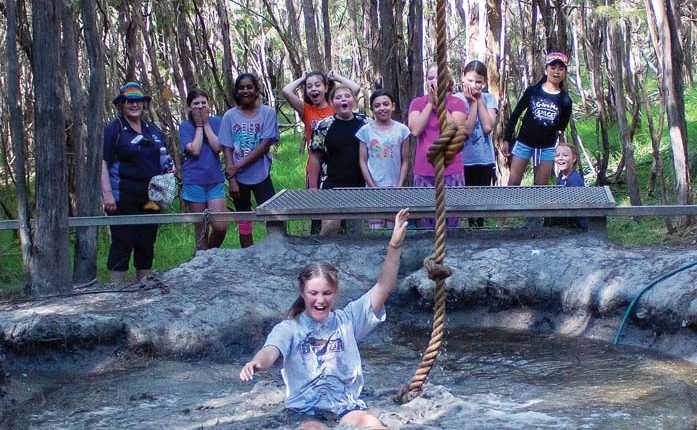 ROSEBUD Girl Guides were preparing to mark World Thinking Day with activities on the Rosebud foreshore, last night (Monday 22 February).
The special day came about in 1926 when Girl Guides from around the world were attending their 4th World Conference in the US. They set aside an annual day when Girl Guides could express their appreciation of the international movement.
The day – which became World Thinking Day – was chosen because it was the birthday of both Lord Baden-Powell, founder of the Boy Scout Movement, and his wife Olave Baden-Powell, World Chief Guide.
Mornington Peninsula Girl Guides District Manager Heather Barton said World Thinking Day was an opportunity to speak out on issues affecting young women. This year's theme is Let's Stand Together for Peace. A range of activities was held 6-7.30pm near the Rosebud jetty.
"This theme aligns with the recent announcement that the Guiding and Scouting movements worldwide have been nominated for the Nobel Peace Prize," Ms Barton said.
"This most prestigious award goes to the person or organisation who has done the most or the best work for fraternity between nations, the abolition or reduction of standing armies and for the holding and promotion of peace congresses."
World Girl Guides represents 10 million girls in 150 countries.
Details: Mornington Peninsula District Girl Guides 0418 974 994.
First published in the Southern Peninsula News – 23 February 2021