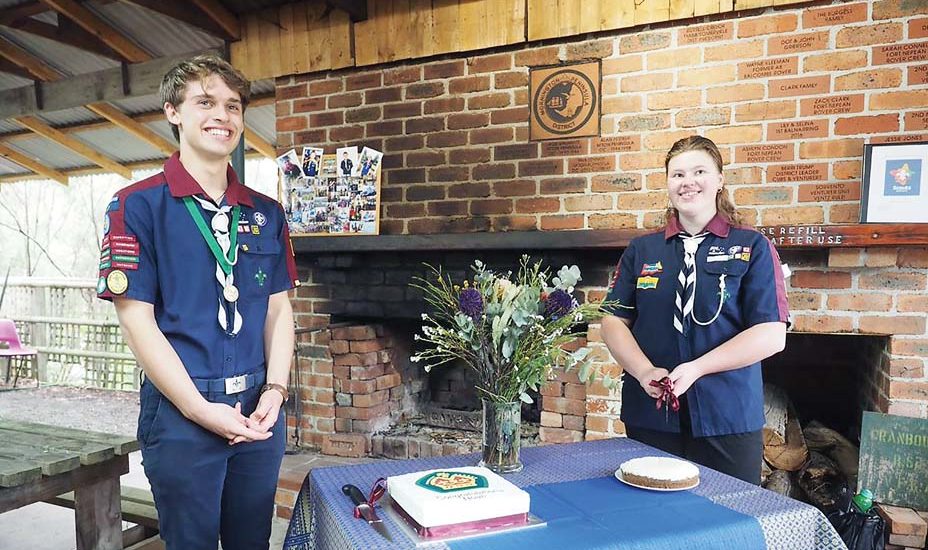 TWO Mornington Sea Scouts have come so far to win the highest award in Scouting that a little disruption called lockdown could not dampen their spirits last week.
Instead of Noah Jackson, 17, and Megan Holt, 18, being presented with their Queen Scout awards at Government House, Saturday 13 February, they had to make do with a private celebration for family and fellow Scouts at Camp Niall, Tuerong, the week before.
The 2nd Mornington Sea Scouts Venturers gained a range of skills and studied diligently to individually achieve the peak award in Scouting which is realised by only a small number of their peers because of the work – up to 300 hours – required. It is made up of four components – the Community Involvement area, the Adventurous Activity area, the Personal Growth area, and the Leadership area.
Group leader Linden Jackson (or "Walrus") said the Government House presentation – which was held over last year because of the first COVID-19 lockdown – had to be cancelled again this year. Plans to move it to Gilwell Park Scout Camp at Gembrook on the same day fell through because of last week's lockdown.
"Noah and Megan have battled so many obstacles to get this completed in the past 12 months that it is a credit to them," Mr Jackson said.