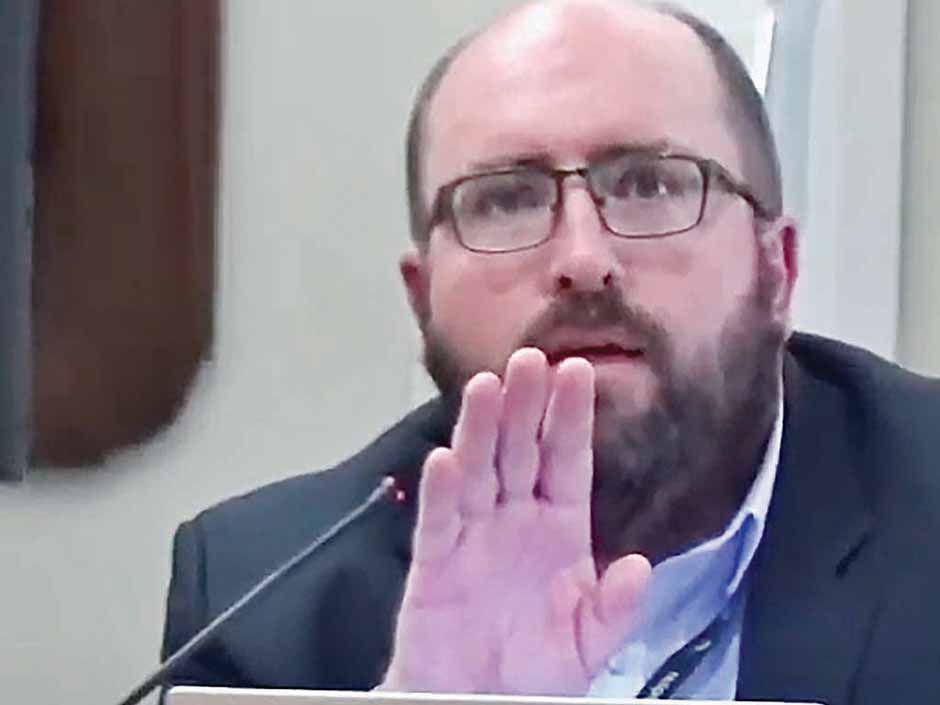 MORNINGTON Peninsula Shire's planning and building director David Bergin resigned last week.
Mr Bergin, one of the council's highest paid "key management personnel" was with the shire for five years after stints at Swan Hill, Boroondara and Mitchell Shire and local government in the UK.
Shire staff learned of his "immediate resignation for a variety of personal reasons" in a farewell email to staff on Thursday 18 February.
Mr Bergin said CEO Johan Baker had "kindly allowed me to end my contract early".
He was leaving the shire "having followed and displayed all our values, including courage, openness, respect, excellence and, at all times, I have maintained my integrity".
Mr Bergin said he "had achieved a significant amount over the past five years, including the planning services review, green wedge management plan, housing and settlement strategy, Tootgarook wetland management plan, industrial land review, on-line lodgement of planning applications, registration process for pool barriers, and conversion to electronic documents for flood assessments."
"I have to admit not all of these project/system improvements were implemented smoothly and mistakes were made, however, you need to acknowledge and listen to problems. In some instances, I decided to go back on my original decision, due to informed and evidence based feedback. As the previous COO (Alison Leighton) once told me it takes a lot of courage as a leader to admit you made a mistake."
Mr Bergin thanked all "current and past staff who have contributed to my successes and delivery of our services over the past five years".
The shire said it had contacted Mr Bergin on behalf of The News but "he really doesn't want any news item about his resignation and has asked for you to respect his privacy".
The shire did not answer questions regarding the timing or reason for Mr Bergin's departure. However, it appears that his resignation coincides with a "restructure" of staffing positions within the shire.
Mr Bergin is believed to be one of four shire executives on a salary of $280,000 to $329,000.
The shire's annual report states how many officers are paid within specified amounts but does not identify them or their positions. The annual report shows that one officer, presumably the CEO John Baker, receives $440,000-$449,999.
Stephen Taylor and Keith Platt
First published in the Southern Peninsula News – 23 February 2021