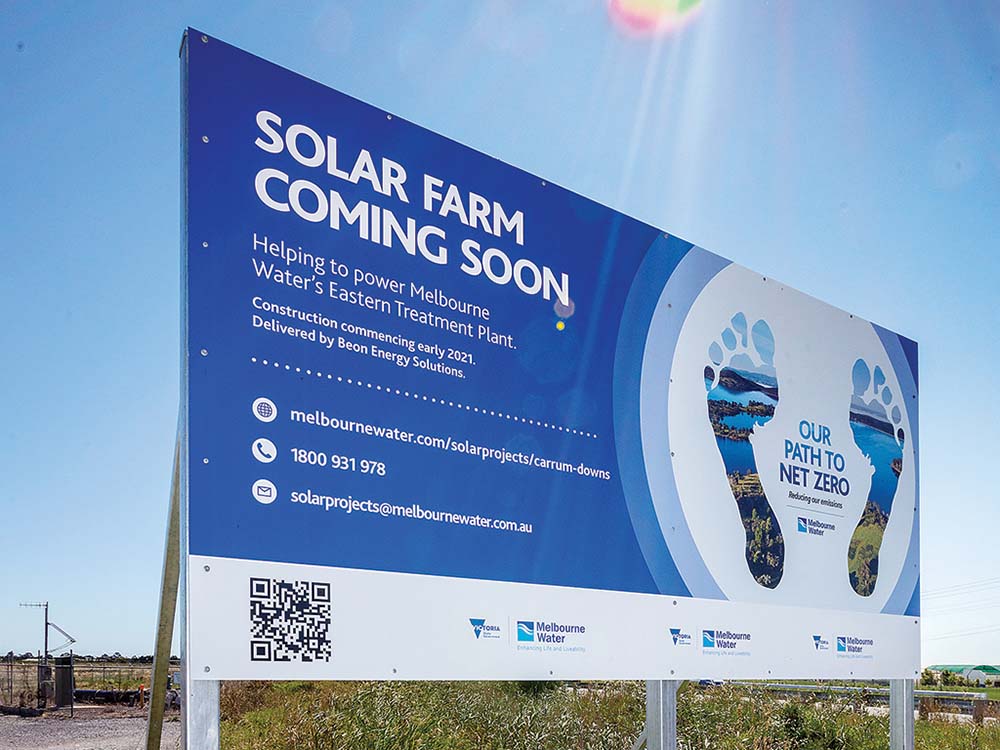 MOTORISTS on Peninsula Link may have seen Melbourne Water's sign, pictured, advertising a proposed solar farm at the Eastern Treatment Plant, Bangholme.
The farm is one of the many ways the authority says it is adapting its operations to "prepare for a changing climate, reducing our own carbon emissions and generating more renewable energy".
The Eastern Treatment Plant, opened in 1975, treats about 330 million litres of sewage a day – about 40 per cent of Melbourne's total. It already makes biogas that provides about 30 per cent of the energy needed to run the plant each year; the proposed solar farm will produce a further 10 per cent.
Solar, along with hydropower and bioelectricity, will take the plant a step closer towards halving its emissions by 2025 and, hopefully, reducing them to net zero by 2030.
Works to prepare for the solar farm on Melbourne Water land south of Thompson Road and east of the Mornington Peninsula Freeway began last year and a contract was awarded to Beon Energy Solutions. Construction is expected to begin in coming months.
A potential second solar farm will be built at the Winneke Water Treatment Plant, Christmas Hills. Both solar farm projects are still in the design and planning stages, however the Eastern Treatment Plant farm has been approved and is further developed in its design.