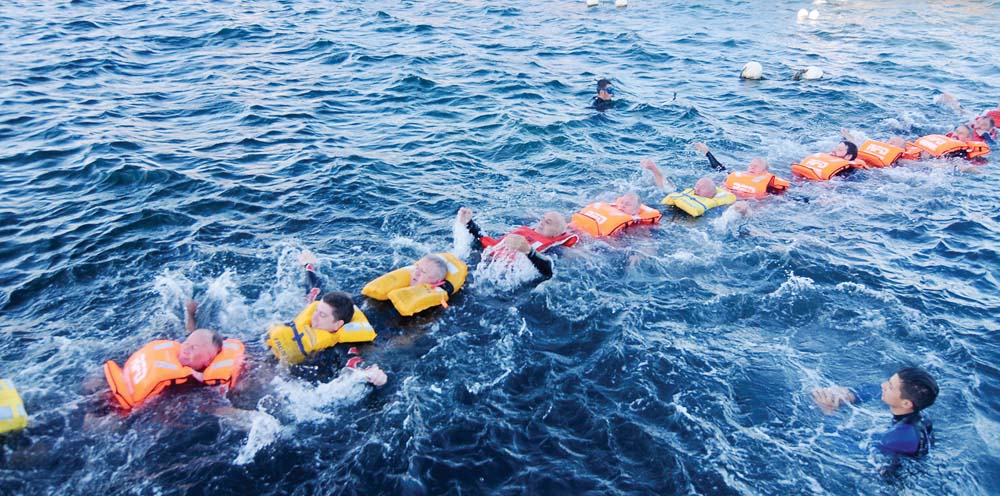 VOLUNTEER Marine Rescue members got into the nitty gritty of their role with their annual sea survival training course at Mornington harbour, Tuesday 9 February.
They practiced launching and boarding life rafts, setting off flares, and swimming in a group or "conga-line" in their lifejackets, which has proven to be the safest way to safety.
VMR president Neil Cooper said the crews trained and practiced basic sea survival skills each year to ensure they could protect themselves while they are on the water as well as protecting the community.
The flare demonstration included two smoke (day) flares, two red (night) flares and three red rocket flares.
Mr Cooper told the volunteers: "Many will recall the rescue that involved the search and recovery of a vessel in recent months that could have only been possible due to the occupants setting off a flare."
The VMR's Colin Strawbridge said later the incident involved a boat which had broken down off Rye at 11pm. The boaters were able to call 000 and the Water Police directed a VMR crew to the rescue. However, by the time they arrived the stricken boat had drifted into the shipping channel off Mount Martha.
"It was only when the boaters set off a flare that we were able to see them with a ship approaching and only about 100 metres away," he said.
Mr Cooper said the session "went off pretty well". "We reminded people that it is better to be safe and know their safety equipment before they need to use it," he said.
He encouraged boaties and members of the public to watch the flares being set off "so they can be confident in what a flare looks like from land should they ever see one being let off as a distress signal and confidently report a sighting to 000".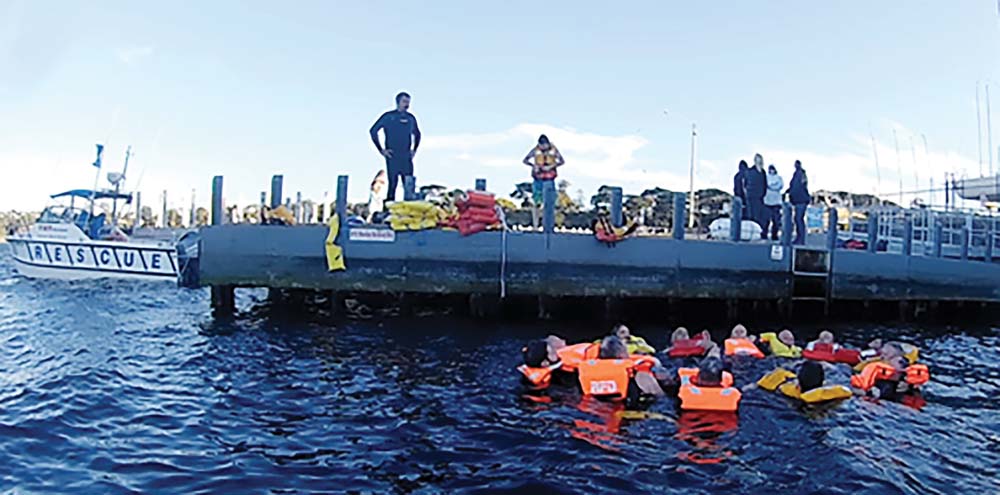 The VMR obtained all of the required permits through Water Police and other organisations before the sessions.