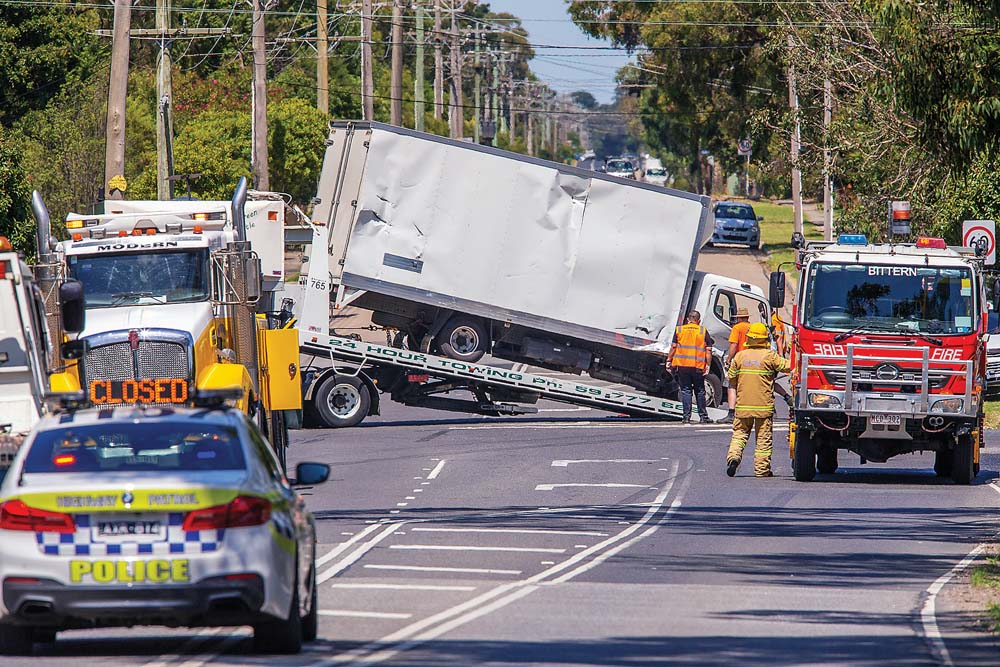 TWO delivery trucks were written off after colliding at a busy Crib Point intersection, Tuesday 16 February.
Crib Point CFA Captain Andrew Brown said his crew rushed to the intersection of Stony Point Road and Woolleys Road fearing those aboard were trapped in their cabins after the force of the impact sent them careering into a brick and steel fence, 12.11pm.
Injuries to the two drivers, from Crib Point and Narre Warren, and a passenger from Mount Eliza, were not severe.
"It wasn't as dramatic as we were told but the men were in shock and suffering cuts and bruises," Captain Brown said.
"They were taken by ambulance to Frankston Hospital for treatment."
The trucks were towed away.
First published in the Southern Peninsula News – 23 February 2021