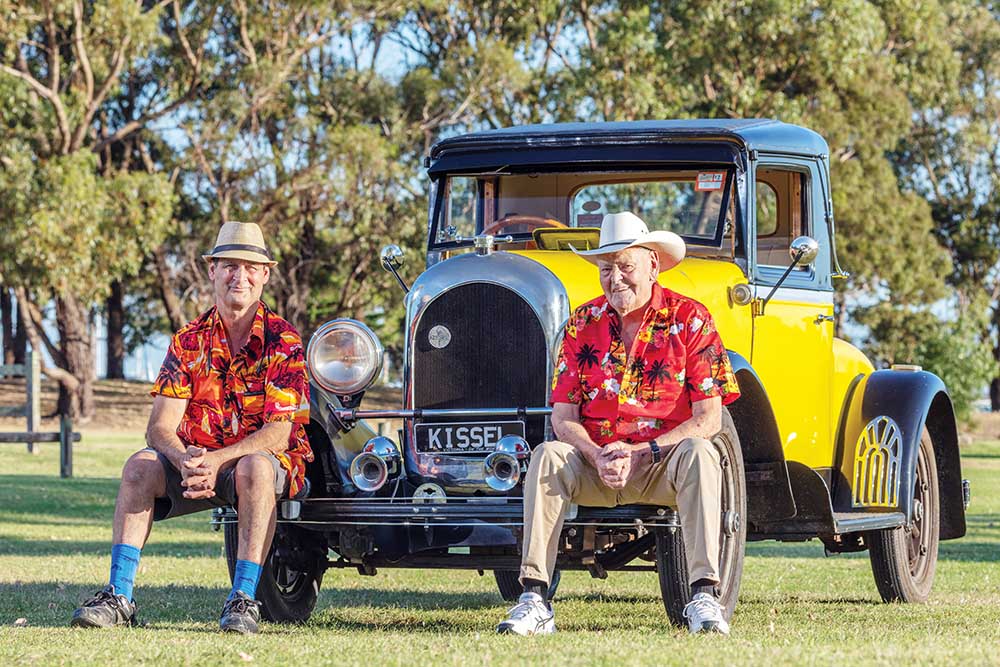 TWO 93-year-olds went for a "run" together to last weekend's Hastings Cruise Night at Westernport Marina.
One was a car – a 1928 Kissel of the type that was all the rage in the glamorous days of early Hollywood – and the other was Frankston South resident Robert Mundy who has a background in cars as a mechanic and former owner of a Baxter garage.
Kissel owner Joe Barbieri, of Moorooduc, introduced them after hearing from a friend that his dad – who loves cars – had just turned 93 and would love to see the two-door coupe. "My car had also just turned 93 so I said, 'Let's get them together' and tonight's the night."
Mr Barbieri picked up Mr Mundy at the RSL village in Overport Road and they drove to the cruise night which annually attracts hundreds of like-minded souls driving chrome bumper cars, such as hot rods, custom, street machine, original and vintage open to pre-1980s vehicles.
He has had the Kissel for two-and-a-half years and says it is the only registered three litre, six cylinder roadster of its type in the Southern Hemisphere out of about 150 in the world. Two others in Australia are being restored.
Mr Mundy, who said he "loves all types of cars", was looking forward to the night. To fit the event's theme, he said: "I've got to go and buy a 'loud' shirt to wear now."