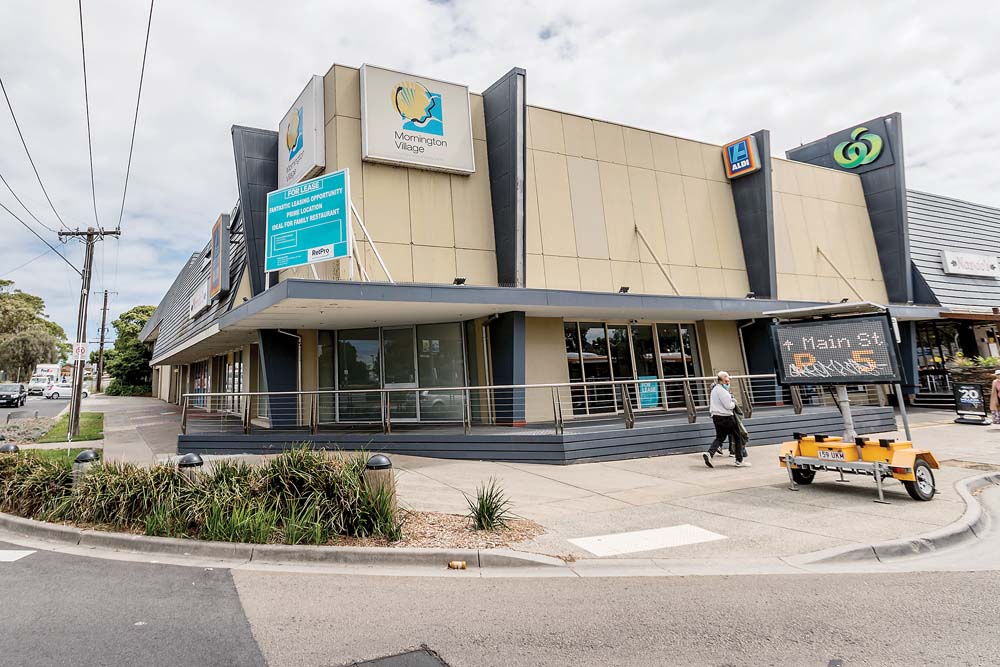 THE pending sale of the Mornington Village Shopping Centre will "test the market as the first core Victorian neighbourhood shopping centre offering of 2021".
Agent Stonebridge Property Group says the centre has "long been an investor favourite based on recession proof and non-discretionary tenancy profiles, especially in booming areas like Mornington".
The sale price is expected to be around $40 million. It last sold in 2018 for $39 million.
The Main Street centre at the corner of Cromwell Street is anchored by Woolworths and Aldi supermarkets as well as The Reject Shop, Pharmasave, medical centre and 14 retailers over 7963 square metres. There are 455 outdoor car spaces and 55 undercover spaces.
Stonebridge partner Justin Dowers said the owners' decision to sell reflected a "sound understanding of the positive investment conditions for recession-proof retail assets anchored by blue chip supermarket tenants".
"The amount of interest in the freestanding supermarket and neighbourhood shopping centre sector has grown extensively over the past 12 months," he said.
"A number of household institutional groups and funds [are] joining the many established private investors [keen to] gain exposure to assets with characteristics similar to that of Mornington Village.
"Daily-needs tenants, like Woolworths and Aldi, add another level of tenancy and rental income security which is particularly attractive in uncertain times."
Agent Kevin Tong said Mornington Village was spread across 1.1 hectares with flexible zoning providing for future development potential.
"With the increasing resident demand and low to medium density developments in the area, the corner site … is prime for future development in the medium to long term [subject to council approval], especially given the massive car parking provided by the council."