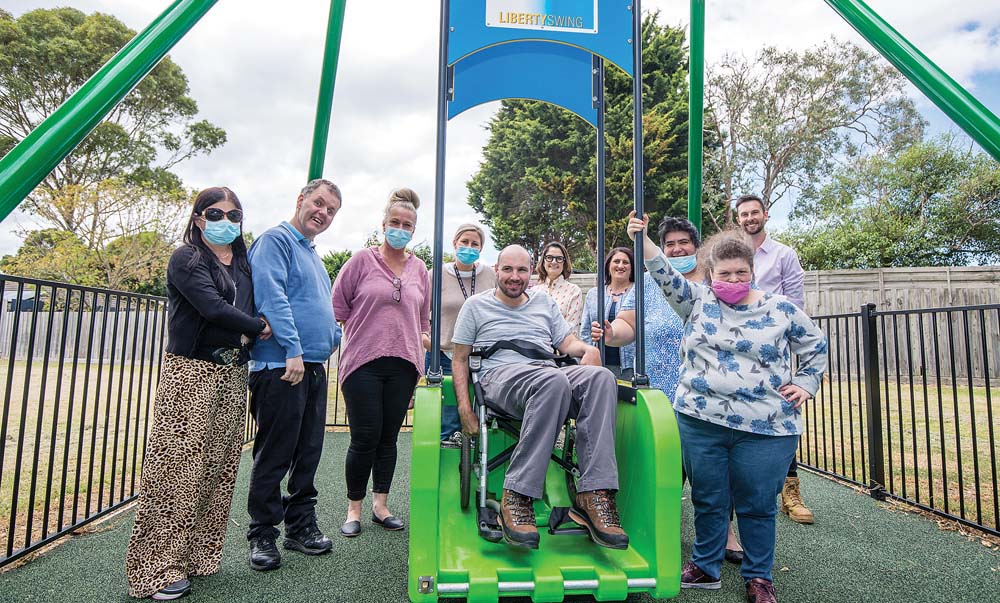 A LIBERTY Swing at Lawson Park, Rosebud, will allow wheelchair users to experience the joy and therapeutic benefits of swinging.
The swing allows wheelchairs to be rolled aboard and securely attached, allowing wheelchair-bound children and adults to experience the joy and exhilaration of swinging in the air.
Disability support service Gen U recommended the Australian-made award-winning swing as the safest for children and adults in wheelchairs. It was funded by Mornington Peninsula Shire as part of the 2015-2020 Playspace Strategy and is also one of the objectives of the Disability Inclusion Plan 2018-2022.
Disability Advisory Committee member Cr Kerri McCafferty said: "Adults and children living with a disability have every right to access parks just like everyone else. It's wonderful to see the collaborative work of the Disability Advisory Committee and the shire rolling out successful endeavours such as the Liberty Swing. I look forward to seeing more of it.
"The benefits of the Liberty Swing go beyond just having fun: it has created a place of inclusion and has great therapeutic benefits."
The swing can be accessed from Leon Avenue. A Master Locksmiths access key is required to operate it.
First published in the Southern Peninsula News – 9 March 2021