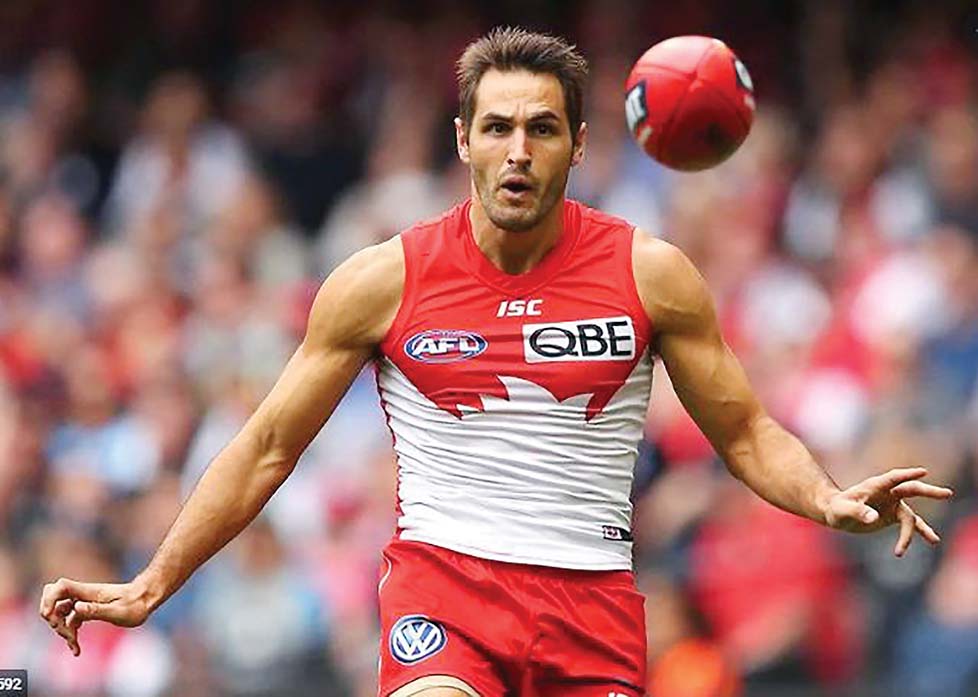 THE pressures young men face living up to outdated "rules" of manhood will be the subject of a free webinar this month.
AFL footballer Josh Kennedy, pictured, will discuss the high rates of anxiety and depression felt by men and boys, and the benefits of supporting young boys in questioning gender stereotypes at the free webinar, 6.30-8pm, Wednesday 24 March.
Research shows how outdated ideas of being a "real man" not only lead to increased aggressive and controlling behaviour towards others, but also contribute to reduced physical and mental health for men and boys themselves. According to a Victorian Population Health Survey in 2017, nearly 20 per cent of men on the Mornington Peninsula have been diagnosed with anxiety or depression.
The survey results led to the Man Box Study, conducted by The Men's Project Jesuit Social Services, which highlights the pressures young men still feel to act tough, be self-sufficient and live up to rigid gender roles, despite most men not agreeing with this outdated view of manhood.
Researchers have found people who struggle to break free of the "man box" are at a higher risk of suicide, traffic accidents, risk-taking behaviours (such as drink driving), and/or being a victim or perpetrator of violence, including violence and sexual harassment of women and girls.
Mornington Peninsula Shire has partnered with VicHealth, Family Life and Jesuit Social Services to "unpack" the Man Box study, explore the social pressures on men and boys, and discuss how we can work together to improve the health and wellbeing of the community.
Speaker Kennedy will share his experiences as a dad, husband, son and AFL footballer and the impact the Man Box has had upon him.
The webinar is open for all, and is suitable for parents, teachers, sports coaches and anyone who cares about the health and wellbeing of young boys, and to learn how to engage and empower men and boys to break free from outdated ideas of masculinity.
The mayor Cr Despi O'Connor said: "We all want young boys in our community to have freedom to develop their own unique personalities and interests without the pressures of rigid gender roles.
"Most people think it's important for men to share their emotions when times are tough, but this research shows 54 per cent of young men still feel they are under pressure to solve their own problems without asking for help.
"As a council we have a responsibility to lead change and make sure we support our local community by looking after their mental health and wellbeing."
Register at: manbox.eventbrite.com.au
First published in the Southern Peninsula News – 16 March 2021