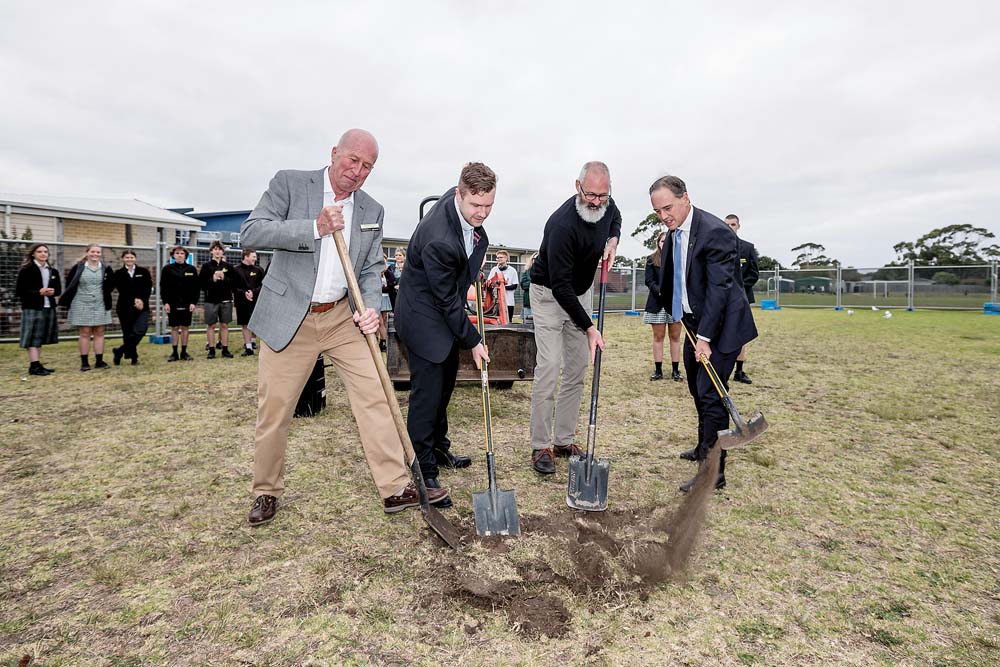 YOUNG people on the Mornington Peninsula will soon have a new place to seek help for their mental health.
This comes as work begins on the Rosebud Secondary College youth wellness pavilion to support the mental health and wellbeing of its students and the wider community.
The pavilion will house the college's wellbeing team and provide office space for mental health and community services.
The concept was developed following the suicides of two Rosebud students in 2013. The pavilion came about through community-wide efforts to support young people living on the peninsula.
Since then, the work of college staff, including Geoff Seletto and Lisa Holt, Cr Antonella Celi, as well as the Rosebud community, have helped bring this project to fruition.
The federal and state governments each contributed $300,000 to money raised by college students and staff supported by Mornington Peninsula Shire, businesses and the community.
The pavilion will provide support and training for teachers and students and also improve referral processes for mental health help.
Suicide is recognised as the leading cause of death among young people. More than 3000 Australians end their lives each year, which equates to eight people a day.
The wellness pavilion is expected to be finished by September.
First published in the Southern Peninsula News – 16 March 2021