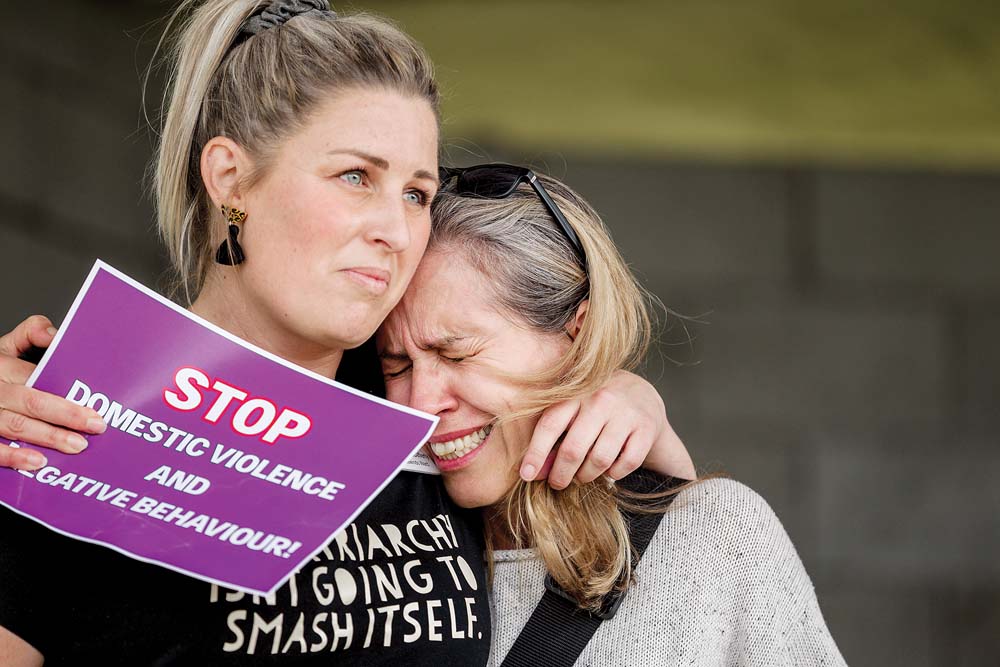 ORGANISERS of the March 4 Justice rally at Rosebud on Monday (15 March) are part of a nation-wide movement calling for change.
Up to 40 similar marches were held around the country – most notably in Canberra – demanding action on gendered violence.
Spokesperson Julie Pittle, of Rosebud, said Mornington Peninsula Shire's Cr Sarah Race would give the keynote speech.
"Our message is that enough is enough," she said. "We are calling for justice for all women.
"We see violence perpetrated by men as being linked to our colonial past and the murder and abuse of First Nations people, especially women, and the fact that they are the most incarcerated group in our society.
"This behaviour extends to sexual violence against people with disabilities, those in aged care, the elderly and the bullying and harassment of those in the LGBTQI community."
Men were overwhelmingly the perpetrators of violence, Ms Pittle said, but the marches were designed to be inclusive of all genders with the aim of ending sexism and inequality.
She linked the march's values to those being explored in Mornington Peninsula Shire's Gender Equality Strategy and Jesuit Social Services' Man Box study and the move to "challenge men's outdated stereotypes".
The shire has partnered with VicHealth and Family Life to "unpack" the Man Box study, to explore the social pressures on men and boys, and to discuss how we can work together to improve the health and wellbeing of the community in a free webinar, 6.30-8pm, Wednesday 24 March.
Ms Pittle, a member of the Mornington Peninsula Human Rights Group, said the march aimed to promote understanding of and respect for human rights and responsibilities; provide information about the group's work and maintain a database of people who "wish to be kept informed"; and to remain politically unaligned.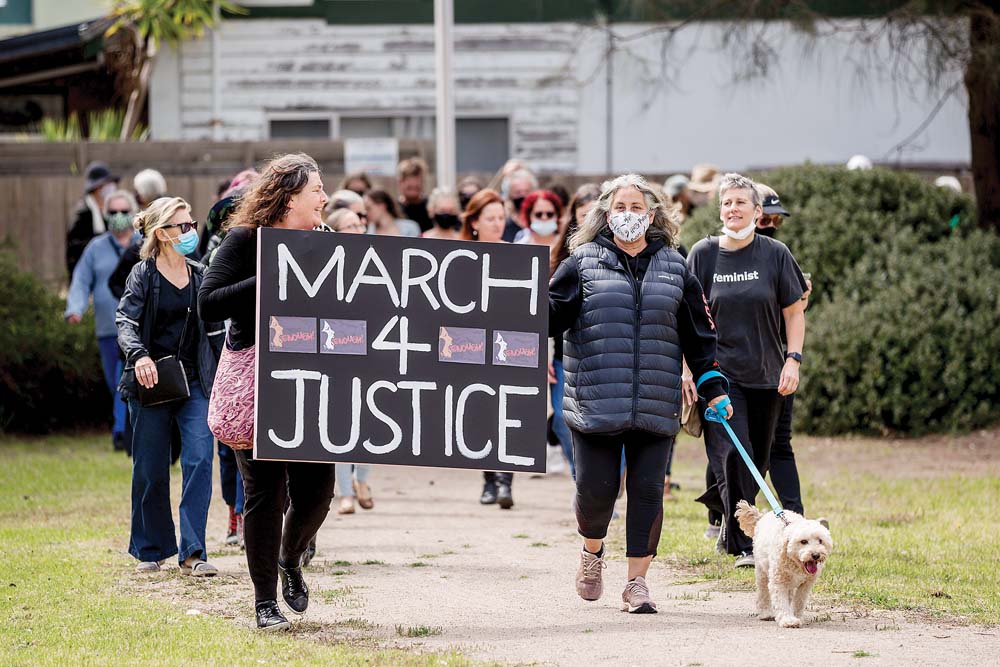 Register for the shire's webinar at: manbox.eventbrite.com.au
First published in the Southern Peninsula News – 16 March 2021