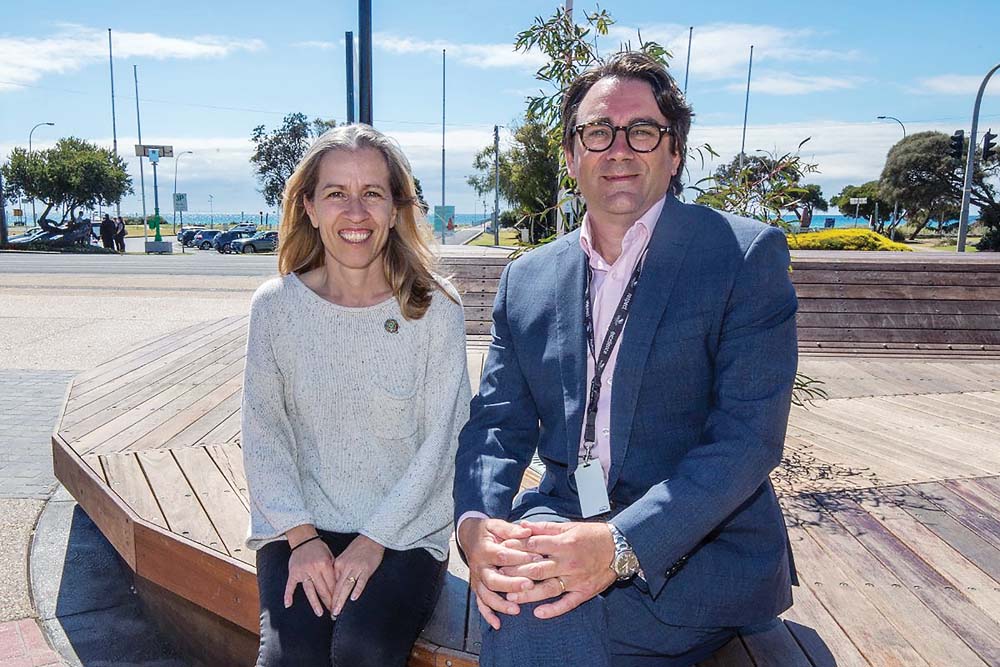 ANYONE wanting to discuss an idea or other municipal matters can apply to meet the Mornington Peninsula Shire mayor Cr Despi O'Connor and CEO John Baker.
The once-a-month 25-minute meetings start this week and will rotate across the shire's Rosebud, Mornington and Hastings offices.
All applications will be reviewed and, if a meeting request relates to operational matters, the applicant may be referred to a shire officer.
Meeting times are limited and not confirmed until a response is received from the shire's councillor support team. Confirmed times may be subject to change.
Those attending will receive follow-up correspondence after each meeting.
To book email councillor.support@mornpen.vic.gov.au
A maximum of six sessions are available at each meeting.
The meeting schedule is Hastings, 21 Marine Parade, 1pm Thursday 25 March; Mornington, 2 Queen Street, 1pm Thursday 29 April, and Rosebud, 90 Besgrove Street, 1pm Thursday 27 May.
Other meetings have been scheduled for Hastings, 1pm Thursday 24 June; Mornington, 1pm Thursday 29 July; Rosebud, 1pm Thursday 26 August; Hastings, 1pm Thursday 30 September; and Mornington, 1pm Thursday 28 October.
First published in the Southern Peninsula News – 23 March 2021