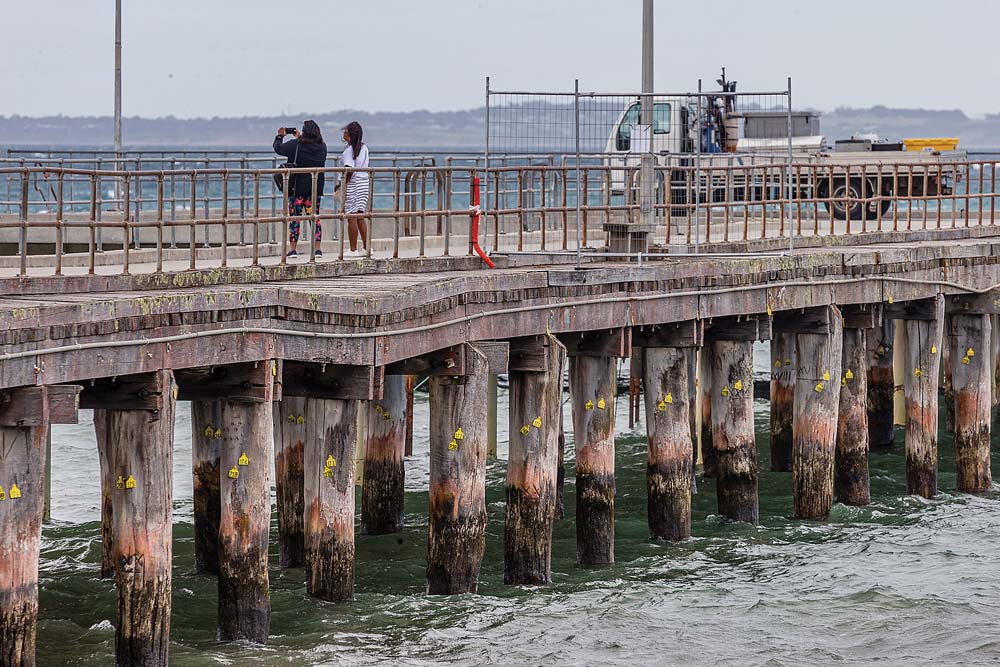 THE fate of a 180 metre wooden section of the historic Finders pier will be decided by Parks Victoria later this year.
Parks has told Mornington Peninsula Shire Council that it will "engage with stakeholders and the community in June" following an "independent heritage assessment" of the 250m long pier.
The original wooden pier was built in 1864, with a concrete section added in 2011, parallel to the 180m inner portion which has been cordoned off for months due to structural defects.
Parks Victoria is considering demolishing this 180m section. The pier is heritage listed and is recognised under the Mornington Peninsula planning scheme.
Alarm over the future of the pier was raised in July 2020 when Parks Victoria announced that its Better Piers and Waterside Facilities program included "the demolition of the inner section of the old Flinders pier".
Restoration of the pier was not included in the $24 million committed to "major pier upgrades to create jobs and boost economy".
Shire officers are understood to have since told Parks that they oppose its demolition due to its historical significance, amenity, character and the marine habitat it provides.
Cr David Gill said the pier was a drawcard for many of the 7.5 million visitors to the peninsula each year.
"We cannot afford to lose our heritage through bureaucratic decision making," he said.
"The council has confronted Parks Victoria and hopefully we can arrive at a good resolution on behalf of the Victorian community."