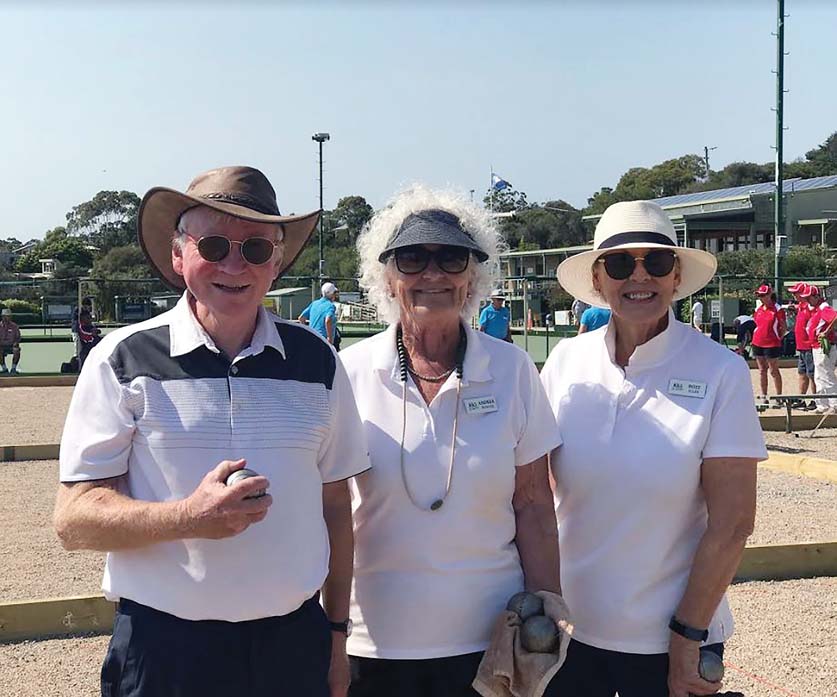 MOUNT Martha Boulodrome is the rather grand sounding for of a 24-lane international standard petanque rink.
The rink was built as a result of Mount Martha Petanque Club and Mount Martha Bowls Club joining forces to turn an old bowling green into a world-class rink which, hopefully, will attract players from all over Victoria and Australia.
Mornington MP David Morris and Mornington Peninsula Shire mayor Cr Despi O'Connor threw the first boules to open the club on Friday 12 March.
The following week the petanque players held their first event, The Jennifer Shaw Memorial Tournament, contested by 28 teams from all over Melbourne.
Petanque secretary Andrea Bowles said the club's "membership is increasing rapidly".
Mount Martha Bowls, Petanque and Social Club is at 45 Watson Road, Mount Martha.
Facebook: @Mt.MarthaPetanqueClub Details: 0409 413 416