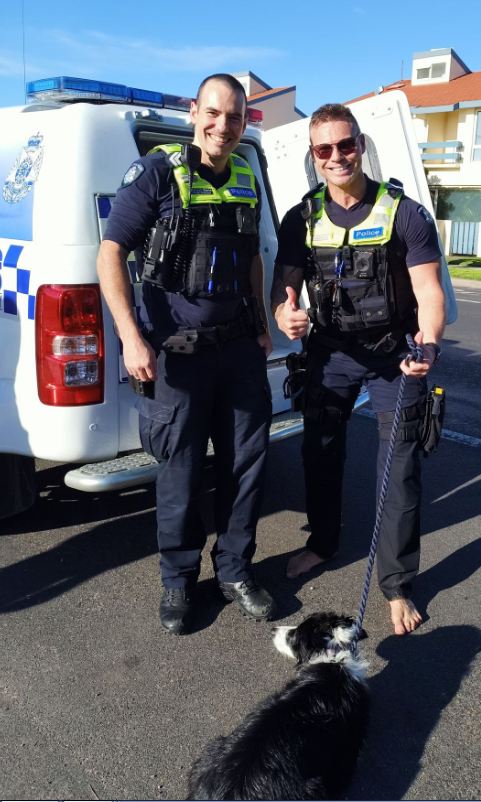 POLICE in the Mornington divisional van had an interesting morning chasing a "very lost and scared" Border Collie off Mornington's beaches.
The pooch was first spotted about 200 metres offshore swimming towards Melbourne, Sunday 9 May. A quick thinking Senior Constable Michael Davies commandeered a small tinnie to pick him up but the water-logged pooch was having none of it and kept swimming around the boat preventing efforts to haul him in.
After another boat joined in the rescue attempt Davies and First Constable Travis Perkins were able to guide the dog towards shore where he was handed over to a ranger.
The dog's tags and micro-chips meant he could be reunited with his owner.