Mornington Peninsula Crime Investigations Unit officers are investigating the theft of a jewellery case containing bespoke jewellery worth $20,000.
A woman was packing up her stall at the Red Hill market on Arthurs Seat Road about 2pm on Saturday 1 May.
A jewellery case containing approximately 300 rings, 20 bangles, 300 pairs of earrings and 20 necklaces was stolen whilst she was packing her car nearby.
The case is described as olive green with black trays inside.
Investigators have released images of some of the jewellery the case contained.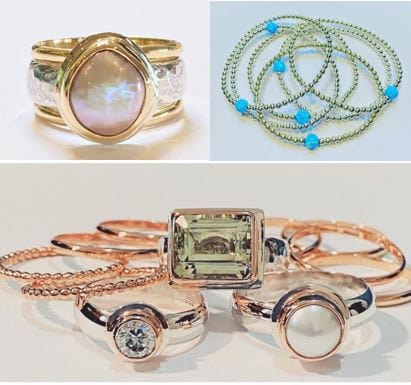 Anyone with information is urged to call Crime Stoppers on 1800 333 000 or file a confidential report online at www.crimestoppersvic.com.au
Victoria Police News – Thursday, 13 May 2021