THE Friends of Fusion gala dinner at Peninsula Community Theatre on Saturday 15 May raised $21,000.
The theme this year was: "It takes a village" which is about coming together as a community, business and communication manager Caitlin Swanton said.
"The idea is that we are better when we work together. The village is everyone having a unique place. No one person or organisation is better than another. We all have intrinsic value."
Fusion is a Christian youth and community organisation, headquartered on the peninsula at Mount Martha, which those involved say emerged as a response to socially-at-risk young people in Australia in 1960. It is part of a national organisation and international movement of people motivated by the belief that "people matter".
Fusion has been running this fundraising dinner for several years and says it is "building" every year. "This year we added some new elements," Ms Swanton said. "With the support of Paula Creek, of Functioning Together, we brought on board a number of sponsors – some organisations who have not worked with Fusion before. It was wonderful to share our story with a new group of people."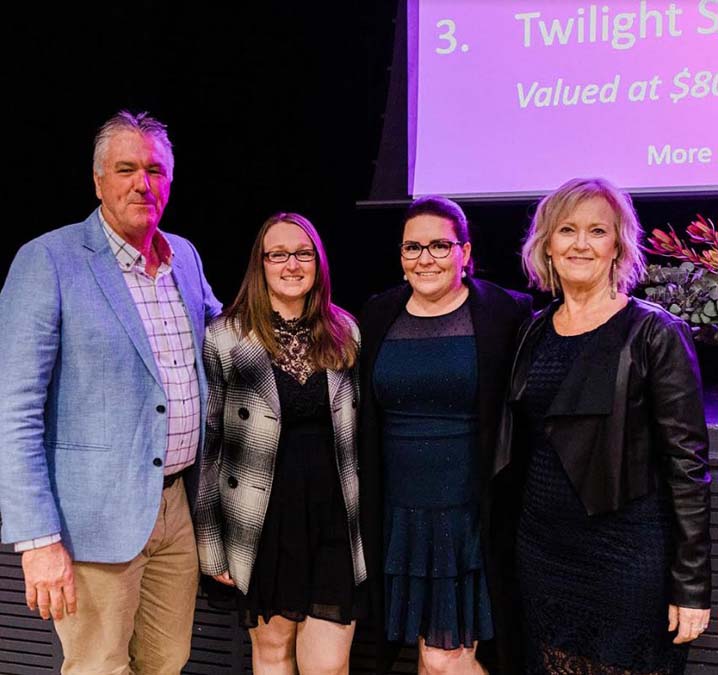 Awards aligned with Fusion's values of justice, mercy, compassion, respect and industry. "These awards were not about anyone being better than anyone else – there were not levels of award, but rather recognising that we all bring something different to the village that is of equal value," Ms Swanton said. "Being a year of initiatives we also invited three young people to be MCs for the night. Peninsula residents Grace Waters, Lachlan Harrison and Matthew Windsor have a podcast: What's it like? on Spotify. They talked about life from their perspective.
"Again this comes back to the idea that we are all valuable and have something worthwhile to contribute. They were supported by youth worker Jess Lowe and did a spectacular job."
Tickets for the evening sold out two weeks beforehand. "We even had regulars miss out," Ms Swanton said. "It was exciting to see the event building to this level of interest."
Fusion's Gemma Bell shared the stories of two young people with whom Fusion had worked. "Their stories were different," Ms Swanton said. "They had different problems, different backgrounds, and connected with Fusion in different ways.
"Gemma spoke about the fragile and vulnerable nature of these young people and the need for the village to recognise them, and care for them.
"Their worth within our village is not waiting until they are adults or educated, or when their life is more together, but right now with every ounce of fragility they bring."