EIGHT Mornington Peninsula residents were named in the Queen's Birthday Honours, Monday 14 June.
They received Medals of the Order of Australia in the General Division as announced by the Governor-General David Hurley AC DSC (Retd).
Sarnia Birch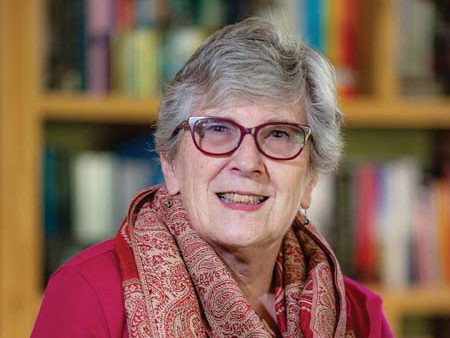 MOUNT Martha's Sarnia Birch says Australia owes a debt of gratitude to its volunteers. "To be recognised for service to veterans and their families as a volunteer is an honour," she said.
"I have been greatly blessed in my life and one way of giving back is to help others."
The former lawyer has served Legacy Australia in a variety of senior positions as chair, vice-chair, director and member serving its 45 clubs and 4000 Legatees. Established in 1923 to "Look after the missus and kids" Legacy will celebrate its centenary in 2023.
Ms Birch has been a Mornington Peninsula Legacy board member 2008-19 and member since 2004 holding a variety of positions.
"We look after 800 beneficiaries on the Mornington Peninsula with many widows and families of servicemen from World War II," she said.
"We ensure they get all their financial entitlements and arrange other services if their families are not able to assist them."
Ms Birch is a warden of the Mount Eliza Anglican Church as well as parish secretary and office coordinator. She was on the Victoria Legal Aid Executive Team 2010-12 and its managing lawyer, 2003-09.
Richard (Dick) Cox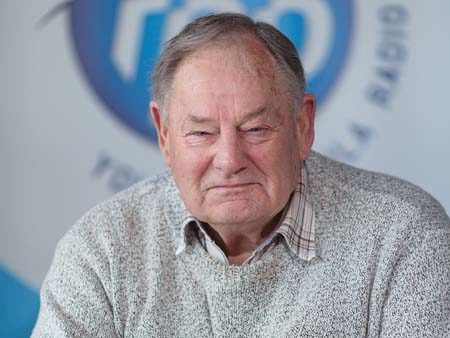 SOMERVILLE Community Member of the Year 2020 Richard (Dick) Cox, of Tyabb, received his award for service to the community of the Mornington Peninsula.
Mr Cox is a long-time member of the Rotary Club of Somerville Tyabb as well as president 2003-04 and 2009-10 and Assistant District Governor, 2011-13. His directorships include youth service, community service and major projects and in fundraising. He was a member on the Rotary Ride to Conference for 13 years and a Paul Harris Fellow with Sapphire.
Mr Cox said his involvement in establishing Radio RPP in Mornington in 2009-11 was most satisfying. He and his team with community support managed the project for the shire with a $1.4 million budget but got it up and running for $400,000, he said.
He has also been chairman, committee of management, of Somerville Community House, chair of the Tyabb and District Ratepayers Business and Environmental Group, member of the Western Port SeaGrass Partnership and reference groups for Blue Scope Steel, Port of Hastings, AGL, and Tyabb Airfield Precinct Plan.
The former Port of Hastings Harbour Master, who retired in 2008, is a qualified ship's master.
Barry Leonard Irving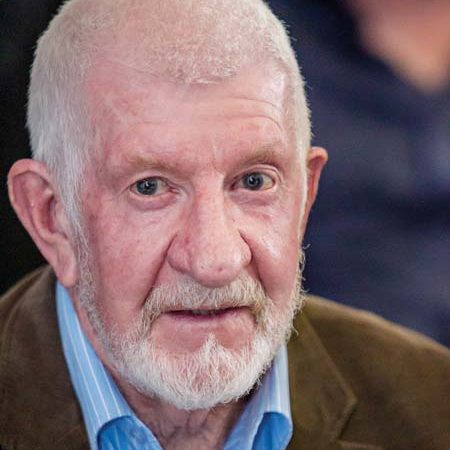 THE recipient of a Lifetime Achievement Award for his contribution to the Mornington Peninsula in 2017, Barry Leonard Irving, of Rye, was honoured for his service to the community of Rosebud-Rye.
The Rosebud-Rye Rotarian was president 2001-02, 2003-04, 2009-10 and secretary and organiser, Rotary Ride to Conference, since 2000. He has been a director of Bendigo Community Bank since 2003.
Mr Irving has been a First Division bowler, coach and greenkeeper at Rye Bowls Club since the 1980s. He won the Peninsula Novices Championship, and is a former chairman, greens committee, national accredited coach, umpire, greenkeeper and player at Sorrento Bowls Club.
He is a volunteer at Gunnamatta Surf Lifesaving Club, former swim teacher at Tocumwal, manager and a coach at Belgrave Swimming Club.
The former secretary and volunteer crewman at Southern Peninsula Rescue Squad has been part of the Australia Day Celebrations in Rye since 2003.
He was a senior laboratory craftsman at the CSIRO for 17 years and head of the Laboratory Craftsmen Association.
The keen photographer is a volunteer on the Rye Cemetery Trust and committee member of Rye Football Club and Netball Club. He is a member of Bike Safe and Rye Historical Society, a former leader, Salvation Army Boys Legion, volunteer and supporter of Rye and Dromana fire brigades, and the Rye Sports and Social Club.
His awards include a Paul Harris Fellowship, 2003, Shire of Mornington Peninsula Mayoral Commendation, 2016, and Triple Sapphire Pin, 2013.
Tom McCullough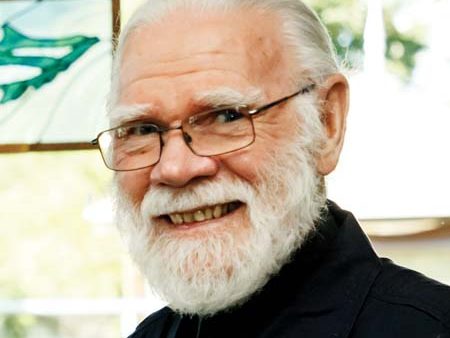 A MOUNT Martha resident who came to Australia as a 20-year-old from Belfast in 1956 went on to realise his artistic talents in a range of mediums. Tom McCullough was honoured last week for his service to the galleries sector.
Mr McCullough's family settled at Mildura where he taught art. He went on to become director of the Mildura Arts Centre, 1965-1978, and curator, Mildura Prize for Sculpture, 1967. He was curator of the first Australian Sculpture Triennial in Melbourne in 1981, after a long stint as founder and curator of the Mildura Sculpture Triennial in the 1970s and 'Sculpturscape 73' at the fifth Mildura Triennial, 1973.
He was artistic director of the Biennale of Sydney: Recent International forms in Art, 1976 and curator, Sculpture 75: young Australian sculptors, in Canberra, 1975. He was founding director of the Australian Gallery of Sport and Olympic Museum, 1985-1993, and gallery curator and director, Pit Space, Phillip Institute of Technology, Melbourne, 1978-1984.
Mr McCullough, 85, said he was grateful for the award which was "totally unexpected". "I have always had lots of support from my colleagues," he said.
Other awards include the Elliott Award for Outstanding Contribution to the Arts, Mildura, 2007, and the Gulbenkian Travelling Fellowship, Art Galleries Association of Australia, 1970.
Ross McKenzie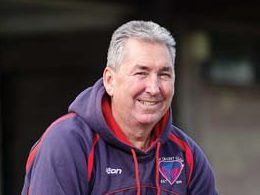 RYE Cricket Club stalwart Ross McKenzie is like the old saying: "Love your job and you'll never work a day in your life". The life member, president and committee member over 25 years received his award for services to cricket and the community of Rye.
"You do it because you love it," he said. "I was overwhelmed to receive the award because you never imagine you will get anything like it."
A colleague put it in perspective by telling him: "Just accept it and enjoy the moment."
Mr McKenzie, 54, began playing at Rye as a nine-year-old. "I was born and bred at Rye and have always been involved in cricket and footy," he said, adding that his son, Michael, had now taken over as club president.
Mr McKenzie praised wife Jackie for her support as well as Reg Chadwick and Graeme Vernon for "encouraging me to take on the president's job". He gave a special mention to Troy Harris who "was a big part of my time as president and also to all the committees which helped me over the years".
The life member and committee member of the Rye Sports and Social Club over 15 years has helped run the Rye Gift over 30 years.
Catherine Norman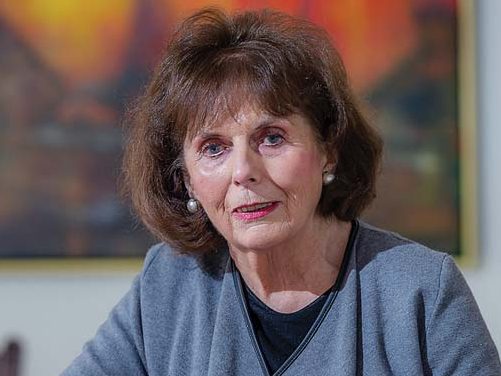 PENINSULA Home Hospice former president Catherine Norman, of Mount Eliza, said she was "delighted" to receive her award for services to aged welfare.
Ms Norman was president of the hospice 2000-17, former board chair and member, 1998-2017, and founding member, 1985-2017. She has been a member, as well as being on the fundraising committee of the Mornington Auxiliary, since 2018 and is a life member.
"It is a wonderful organisation," said the resident of Mount Eliza for 55 years. "The people are thoroughly nice and decent."
Ms Norman has six children and is amazed she has been able to "keep this a secret for so long".
Victor Charles Rodwell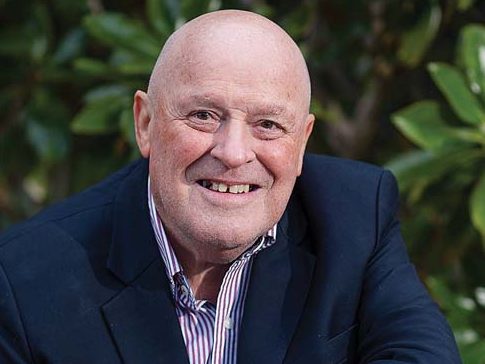 WESTERNPORT Travel co-owner and former treasurer of Western Port Tourism Association Vic Rodwell received his award for services to the community of Hastings and Western Port.
He has been chairman of Hastings Branch of the Bendigo Community Bank since 2005, and chairman/president/treasurer and life member of the Western Port Chamber of Commerce and Industry for many years.
Mr Rodwell said he was "just so thrilled to be nominated and chosen for such an award". "It certainly wasn't expected but it shows recognition of the work volunteers do in the community on a daily basis," he said.
"I initially saw volunteering as a means of putting something back into the community that was being so supportive of us in our new business. It all flowed from there and I've enjoyed every moment."
Mr Rodwell, a Hastings Football Club committee member, said highlights of his life included recognition and backing for the community bank and local support for the family of slain friend, colleague and businessman Dermot O'Toole. "Such is the Hastings and Western Port Community," he said.
"I am very happy to accept this award for my family, who have put up with me, and my many meetings, and for all of the volunteers that I have worked with over the years. We must be making a difference."
Patrick Smith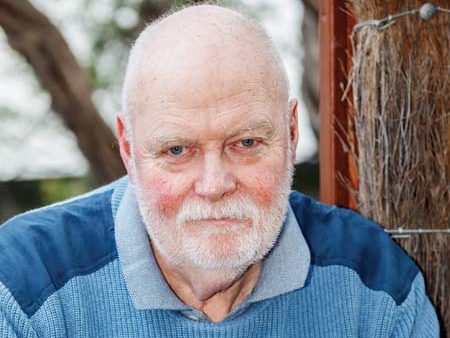 SPORTS journalist Patrick Smith, of Sorrento, was honoured for service to the print media as a journalist.
The senior sports columnist was a sports journalist and sports editor at The Age, 1976-2000, before switching to sports journalism at The Australian, 2000-19. He was praised for his work in advocacy for the restriction of the use of whips in horse racing, and introduction of a racial vilification code in AFL football.
Smith won three Walkley Awards – two for commentary and analysis: "The Colour of Money", The Australian, 2004, and "The Moral Game", The Australian, 2002, as well as for coverage of sport: "The Encosta De Lago Affair", The Age, 1997.
He was named Outstanding Columnist at the Australian Football League Awards, 2001-02.
"It was certainly a surprise and I am chuffed," he said.
"I am also humbled by the response I have received from people. I am very honoured to be recognised for my contribution."
First published in the Southern Peninsula News – 22 June 2021