PORTSEA lifesavers placed second in Round Four of the Open Women's Tube Rescue and third in the Open Men's IRB Rescue at Lorne on Saturday 19 June. On the Sunday they won Round Five of the Open Men's Tube Rescue.
The Inflatable Rescue Boat teams were competing in the final carnivals before returning to Lorne for the Victorian IRB Championships, 3-4 July.
Life Saving Victoria said all teams performed well in "challenging conditions" in the back-to-back events.
Despite cold and choppy surf conditions, particularly on the Saturday, the teams all stepped up to the challenge and put on what were described as "impressive displays of rescue-ready racing, showing off both their competitive natures and valuable lifesaving skills".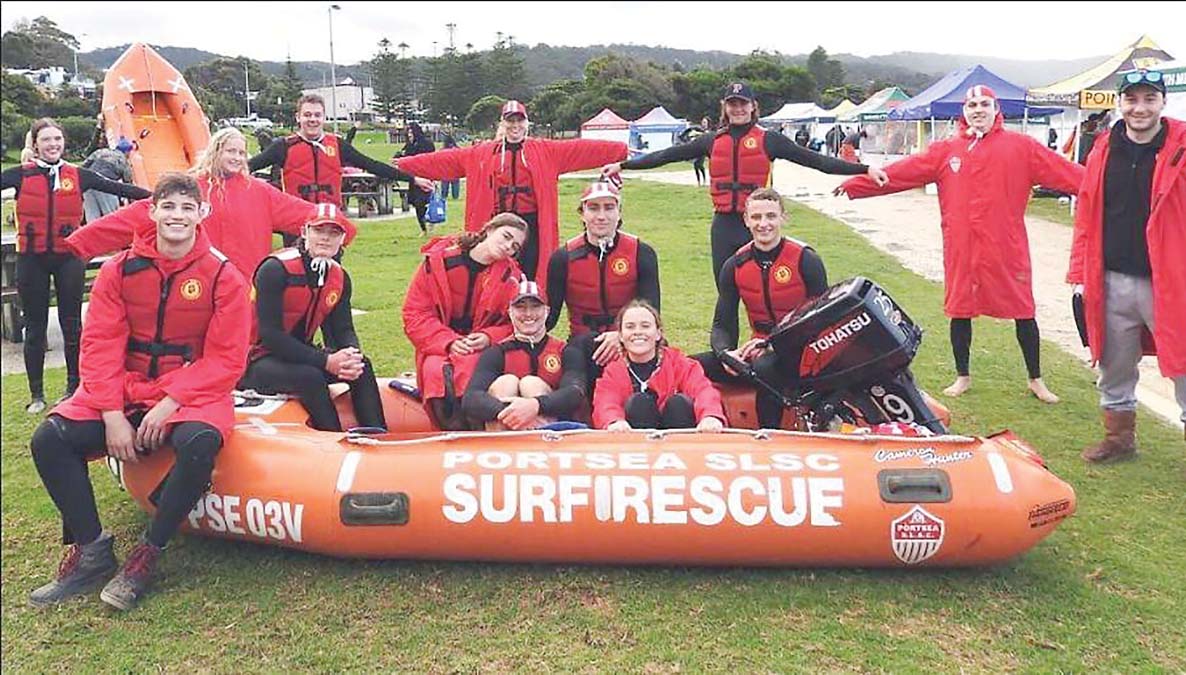 "After unfortunately missing our third carnival of the season earlier this month due to COVID-19, it was absolutely fantastic our teams were able to head down to Lorne for a full weekend of racing," LSV manager – aquatic sport Simon Butterly said.
"Our teams not only put on an exciting racing show, but also worked hard to ensure all athletes, officials and the local Lorne community was COVID-safe during our event.
"With LSV returning to Lorne SLSC for the IRB Victorian Championships early next month, it was great for our teams to have a dress rehearsal at the venue.
"Thank you to Lorne for being such awesome hosts and we can't wait to come back next month and crown our IRB state champions!"
First published in the Southern Peninsula News – 29 June 2021