By Joseph Misuraca
A RETIRED surgeon used his time in Victoria's lockdowns to paint birds – all 270 of them.
David Freedman, 76, of Mount Martha, has included 240 of the paintings in a book, Australia's Birds, which he co-wrote with stepbrother Richard Steele.
The 2019-20 bushfires forced a variety of birds to flock to Melbourne's fringes, including Mr Freedman's property in Mount Martha. "Some eastern rosellas started nesting in a bird box for the first time," he said. This prompted him to begin painting birds in June last year.
With all these paintings completed, he developed the idea of creating a book. The only problem was he didn't know much about birds and wanted the book to include text, not just images.
He discovered through his stepsister that his stepbrother, whom he hadn't seen in over 60 years, knew a lot about birds and could write well.
Mr Freedman also managed to contact Robin Hill, an Australian ex-pat who lives in the US, and is considered America's finest ornithological painter and naturalist.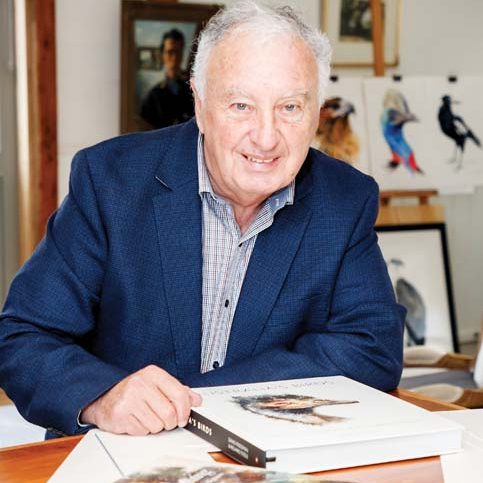 Mr Hill was impressed by Mr Freedman's work and agreed to write the foreword. "It's a book illustrated by an Aussie, text by an Aussie, designed by an Aussie, and printed in Australia by an Aussie, and I'm very proud of it," Mr Freedman said.
As a surgeon, Mr Freedman performed 30,000 operations. It was his first passion and painting was his second. Now painting is his first passion.
"I've pursued the painting with the same energy that I put into being a surgeon," Mr
Freedman said. "I think that because you're old, you shouldn't give up challenging yourself: that's my philosophy. Keep going until you can't do it anymore."
He said the reason why he produced the book was to remind everyone to be proud of our birds because they're a "wonderful resource".
Australia's Birds by David Freedman and Richard Steele with a foreword by Robin Hill is available at davidfreedmanart.com.au for $99 plus postage and handling.