WORK to redevelop the Sorrento ferry terminal precinct is awaiting state government approval.
Mornington Peninsula Shire is working with Searoad Ferries, the Department of Transport (VicRoads) and the Department of Jobs, Precincts and Regions on the project which will aim to improve traffic safety and provide road upgrades near the terminal.
The state government has provided $2.5 million to the shire for the project.
Proposed road works include a roundabout at Point Nepean Road/Hotham Road, Sorrento, upgrades to Hotham Road between The Esplanade and Point Nepean Road, and 40kph speed zone on Ocean Beach Road and surrounding areas.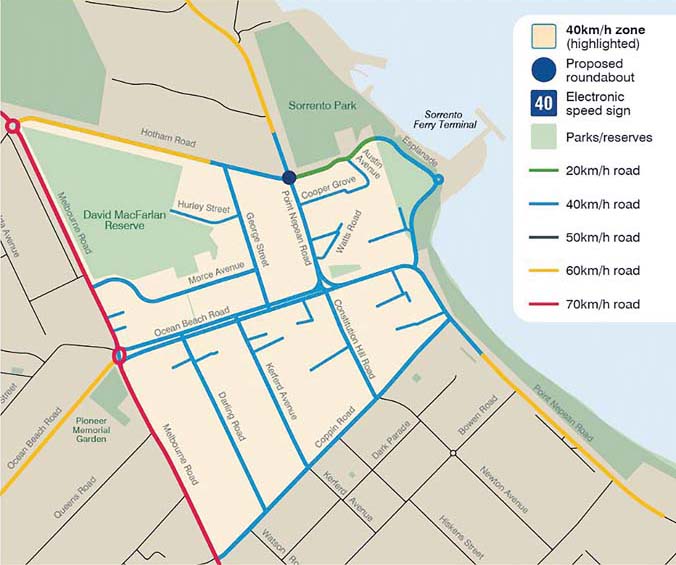 Once the Department of Transport has approved the proposal a reduced speed limit will be put in place, with work on the road upgrades to begin in autumn next year.
"Improving road safety for our community is always a focus. This funding will allow us to upgrade our roads in and out of Sorrento," the mayor Cr Despi O'Connor said.
Cr Susan Bissinger said the works would "give car travellers another option exiting the ferry and should help ease congestion at the Point Nepean Road and The Esplanade intersection".
Details: email trafficrequests@mornpen.vic.gov.au or visit mornpen.vic.gov.au/sorrentoroads
First published in the Southern Peninsula News – 6 July 2021