A MULTI-MILLION dollar battery plant at Tyabb will aim to improve electricity grid reliability and network stability across the Mornington Peninsula.
Australian renewable energy company Maoneng is behind the battery energy storage system – or BESS – to be built on privately-owned land next to the Tyabb sub-station in Thornells Road.
The plant will make money by drawing energy from the grid during off-peak periods when it is cheaper and storing it in batteries, and then dispatching it back to the grid during peak periods when it can charge a premium.
Renewables development director Allison Hawke said this approach to buying and selling energy "meets the dual purpose of supporting a reliable electricity grid while encouraging new investment in these types of projects from companies like ours".
The plant is expected to provide 150 full time equivalent jobs during its 12 month construction, the company said. It will require one full-time position after that.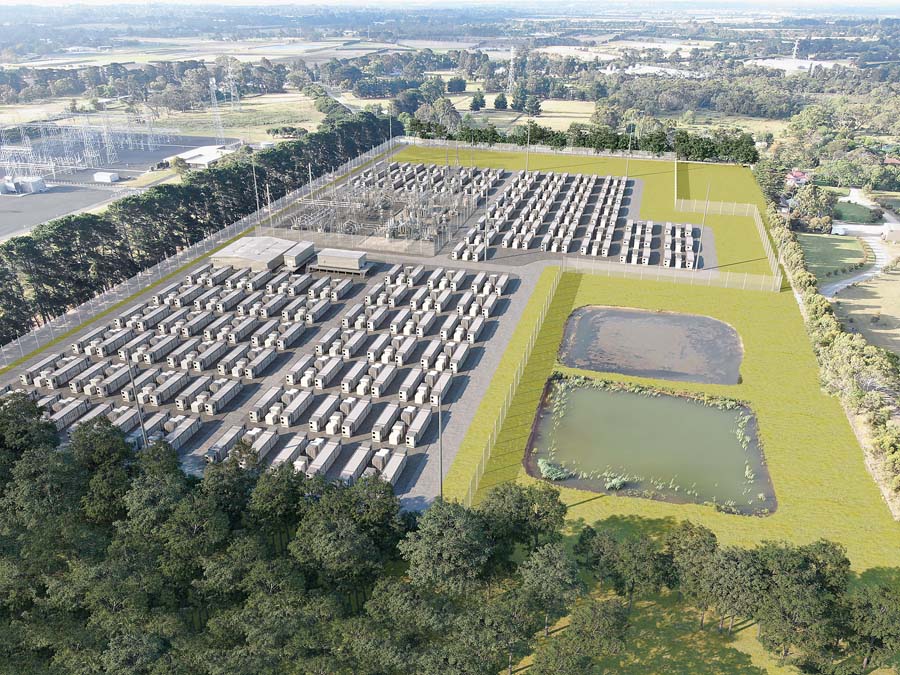 Plans for the plant are on public display as Maoneng seeks a builder. Completion is expected in 2022.
The peninsula is subject to fluctuations in demand for electricity, primarily as a result of seasonal tourism, with diesel generators being brought in each summer to top up existing supply ("Diesel back-up on power cut days" The News 1/10/18).
"Like diesel generators, batteries provide demand response to help manage excess power demand and excess generation," Ms Hawke said. "Batteries charge when there is an oversupply of generation and a very low power price and discharge in times of high demand.
"As the fuel source is very low compared to diesel, battery generation can bid into the power market at a lower price. Batteries therefore help to reduce the cost of running the network and maintaining power supply.
"Back up diesel generation typically kicks in in times when all solar, wind, coal, gas and battery resources are exhausted and demand still exists – a very hot summer evening, for example."
Maoneng said its project had "no significant environmental impact concerns".
The company's co-founder and CEO Morris Zhou said the Tyabb BESS represented an "important piece of the puzzle as Victoria's renewable energy transition gathers pace".
"A vital part of the Victorian government's Renewable Energy Action Plan is the integration of energy storage," he said.
"Our facility directly supports this strategy and will play a key role in local grid stability.
"As Australia's electricity grid makes increasing use of renewable generation, we see a bright future for BESS projects. They provide numerous benefits by operating on a commercial basis to deliver long-term sustainable outcomes that support all stakeholders – from local businesses and communities to the state government, regulators and investors."
The Tyabb BESS public exhibition period follows the company's recent submission of plans for a BESS at Gould Creek, near Adelaide. The proposed 225MWp/450MWh project is scheduled for completion mid-2023.
The company says it has sponsorship support from the Department of Energy and Mining.
First published in the Southern Peninsula News – 27 July 2021