ARTIST Vicki Sullivan did not have to search too long to find inspiration for the portrait that won her a top award from the Melbourne Society of Women Painters and Sculptors.
The model for Wild One is a "cousin's cousin" who had previously sat "many times" for Sullivan at her Rye studio.
"One of the paintings I have painted of her was bought by a collector in the United States recently," she said.
"Originally from Ethiopia, she has an amazing strength and beauty which I find inspiring. For the painting which won the Annie Davison Oliver Award I chose to light her with a red backlight to give a halation effect around her afro hair style. I also used thick textured paint to give extra interest and realism to her hair."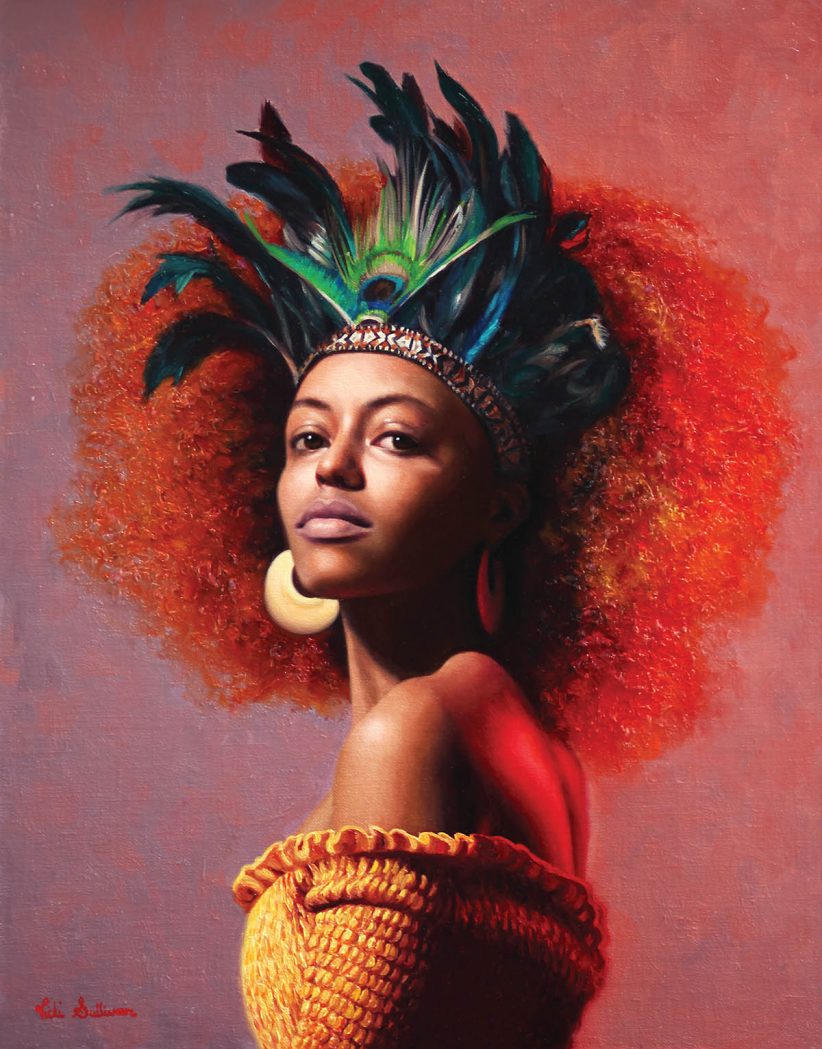 The annual award is made as part of the MSWPS's annual Changing Perspectives exhibition.
Sullivan was also highly commended for Just Another Day at the Office, a portrait of musician Bob Starkey of Skyhooks fame.
Assistant curator of Australian art at the National Gallery of Victoria, Sophie Gerhard, who judged the Annie Davison Oliver Award, described Sullivan's painting as "technically brilliant, and completely engaging" and said it had "completely stopped me in my tracks".
"The palette is incredibly alluring, with the red halo effect of her hair, reflecting on to her back. I am also drawn to the combination of tradition and contemporary features, displayed in the feathers and off the shoulder top," Gerhard said.
"This is a powerful painting, which I can only imagine matches the strength of the sitter. Fantastic. A real stand out for me."
Sullivan said her Starkey portrait was "a fun piece to paint".
"Bob came dressed in his frilled-neck lizard costume and gold platform shoes, which he still wears today in his performances."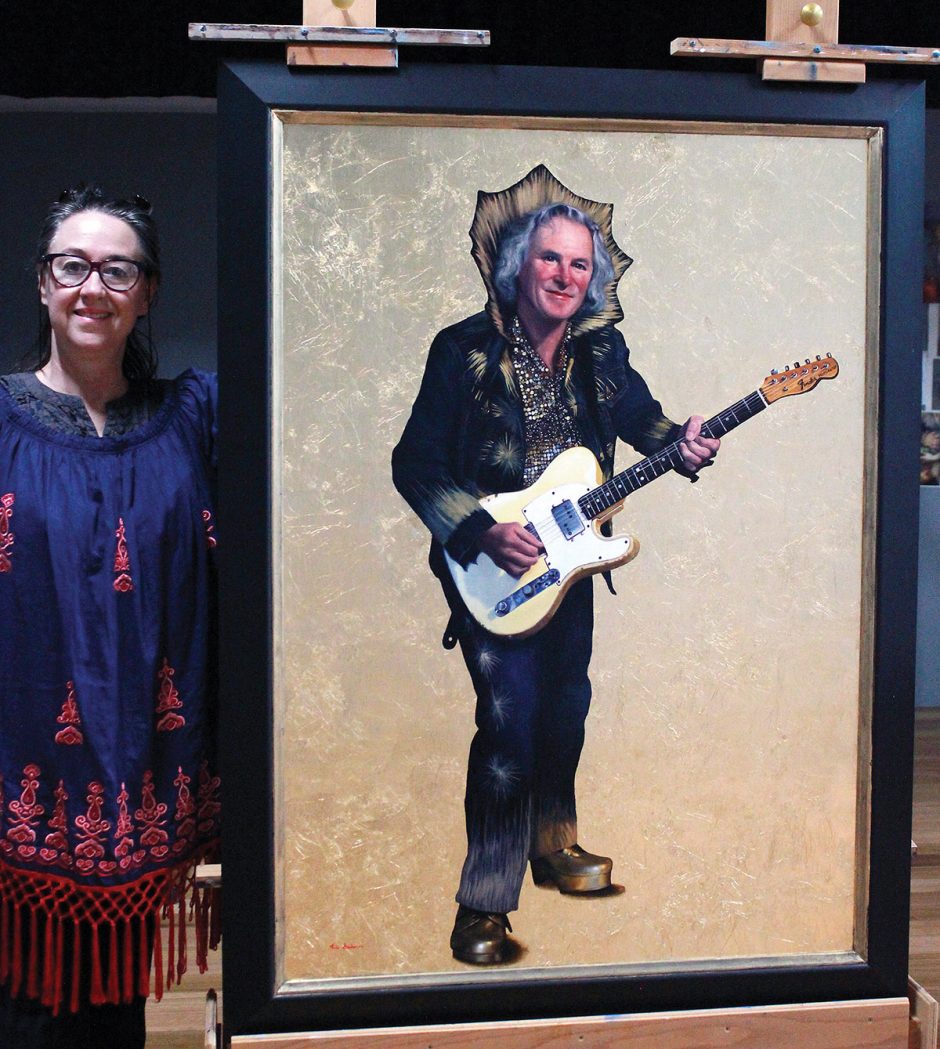 Gerhard agreed: "What a fun work to see in this show. Not only is this painting technically excellent, it is highly engaging and shows such a strong personality. The sheer amount of gold that has been used is so celebratory of this character, and [Sullivan's] passion for his music is completely evident.
"Mainly, this work made me smile and it is a pleasure to see."
The MSWPS is the oldest surviving women's art group in Australia.
Founded in 1902, it counts among its members "radicals and conservatives, painters, sculptors, printmakers, china painters, craft workers, commercial artists and designers, professionals and amateurs, women artists of varying skills and philosophies worked together as members of the MSWPS".
Sullivan says she is thrilled to see her name on the members list alongside such artists as Clara Southern, Violet Teague, A M E Bale, Ethel Carrick Fox, Hilda Rix Nicholas, Dora Serle, Janet Cumbrae-Stewart, Dora Wilson, Ola Cohn, Sybil Craig, Peggie Crombie, Helen Ogilvie, Amalie Colquhoun, Isabel Hunter Tweddle, Ada May Plante, Lina Bryans, Anne Montgomery, Marjorie Woolcock and Maidie McGowan.
First published in the Southern Peninsula News – 9 November 2021