THE long-running battle over plans to establish a McDonald's outlet at a Safety Beach service station site has been won by its opponents.
The Victorian Civil and Administrative Tribunal last week knocked back a permit application by AA Holdings to include the fast0food outlet at its BP service station, corner Marine Drive and Nepean Highway.
The company had sought approval in November 2019 to develop the site as a service station and drive-through restaurant, to remove vegetation, create and alter access to an access road and construct signs and associated works.
Mornington Peninsula Shire refused the permit in July last year leading to a seven-day VCAT hearing earlier this year. The VCAT decision upholding the council's decision was announced last week.
Strong local opposition – including about a 1000 written objections – prompted the council to hold an online community information session to "provide the community with more information and to answer your questions". ("Q&A session eyes fast-food outlet" The News 25/8/20).
Small business owners along Nepean Highway feared the fast-food giant would drive them out of business. They said heavy traffic and litter would stifle trade and "change the whole dynamics and landscape" of the area ("No fries with that" The News 14/7/20).
"This decision is excellent news for our Safety Beach residents and local businesses," the mayor Cr Anthony Marsh said. "We must strike the right balance with new developments, ensuring we retain amenity and local character while also enabling considered and appropriate development."
Cr Kerri McCafferty said the proposal was "clearly not in keeping with our beautiful seaside town".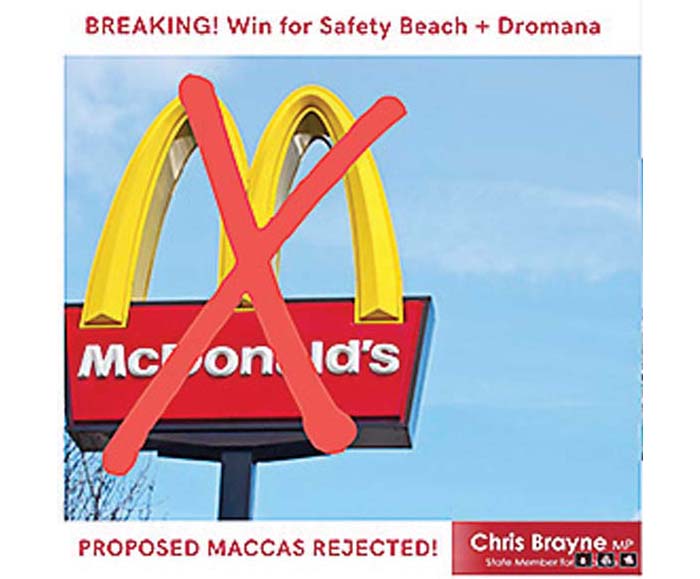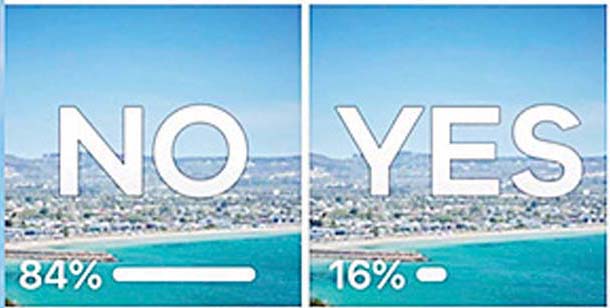 Majority rules – MP
THE VCAT knockback of a McDonalds outlet at Safety Beach has been welcomed by Nepean MP Chris Brayne. Of the 10,000 people who participated in a poll on his Facebook page earlier this year showed 84 per cent were against.
"Major concerns … were the already substantial traffic volumes at the Marine Drive/Nepean Highway intersection, the negative impact on long established small businesses in Dromana and the potential for further litter on Safety Beach and the Dromana beaches and surrounding areas," he said. "Thank you to the community groups, small cafes/restaurants and the Mornington Peninsula Shire Council for their efforts to support this outcome."
First published in the Southern Peninsula News – 14 December 2021