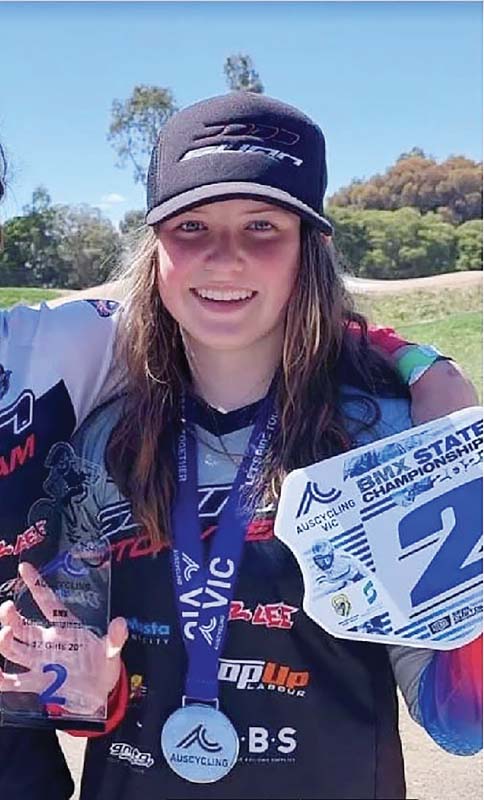 A YEAR 6 student from Toorak College has finished second in her age group in the BMX Victoria state titles.
Julijana Vrapcenjak trains most days, sometimes twice a day.
Her mother, Zoe Vrapcenjak, said Julijana's "hard work, grit and determination" had helped prepare her for the challenges of competitive BMX racing. As well as from her family, she gets a lot of support from her teachers and the wider school community.
"Toorak has provided me with the platform and encouragement to pursue my passions, no matter what they may be," Julijana said.
"Not many girls compete in BMX racing so I'm proud to be an example to the other girls at school to follow their dreams."
She is now preparing for this month's 2021 Auscycling BMX national championships in Queensland.