FOR a brief moment in time on Saturday, as swimmers leapt into the water for the 36th Portsea Ocean Swim Classic, the world's pandemic woes were forgotten.
Masks were off, at least in the water, and perfect conditions and the thrill of the competition dominated conversations.
About 2000 entrants flocked to Portsea to try their luck.
Defending champion Jesse Coulson, from Anglesea, won the shorter 1.5 km classic with a time of 14:01, while fastest female was Torquay surf life saver Sophie Thomas with 14:20.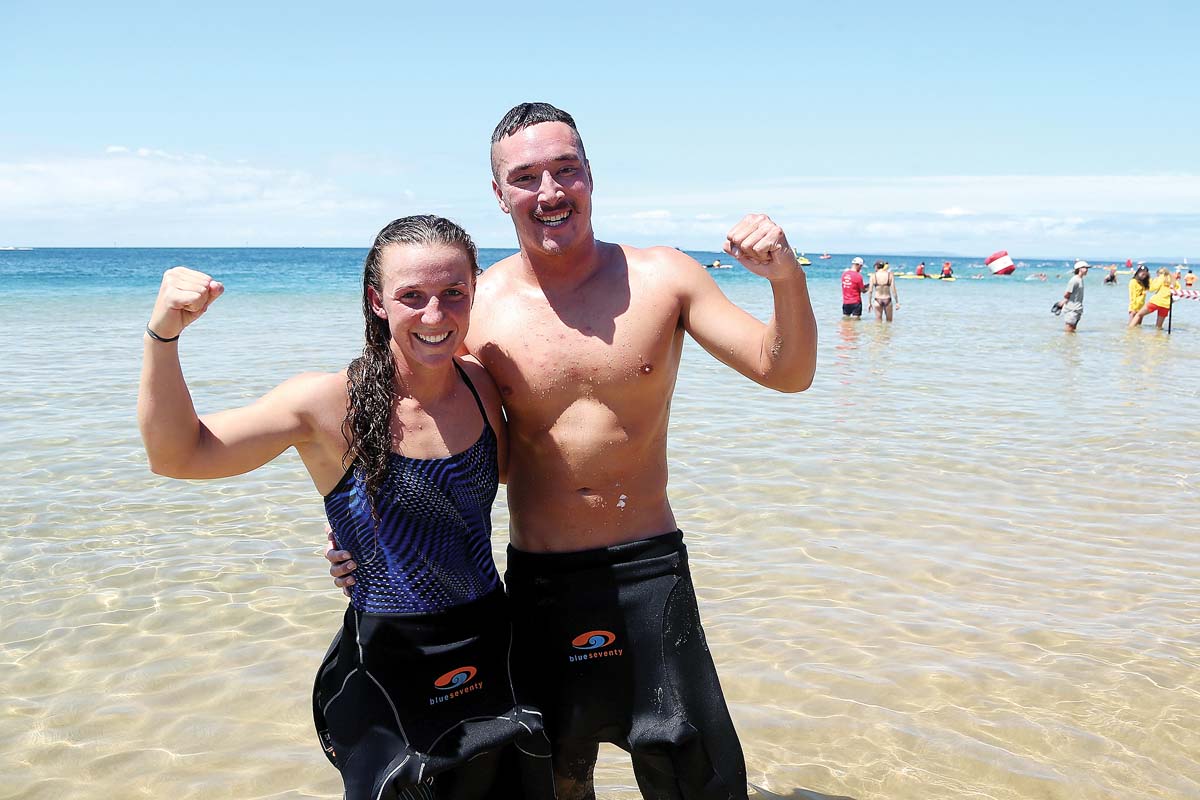 Thomas said it was great to see a club implement so many extra precautions to enable the event to go ahead.
"It was a good race and great to have that sort of speed with the tide," she said.
Entrants were grouped into 21 categories, and events included a 2.5km swim, a shorter 500m distance for juniors, and a relay.
In the inaugural Portsea Bay to Surf Adventure Run on Friday night (above), Tom McFarlane was fastest over the nine kilometre course, with Eleanor Rapper the first female home. The event at Point Nepean National Park and finishing at the Portsea Surf Life Saving Club, included a shorter 4km distance won by James Hall, 8. First female over the line was James' older sister Sophie, 10.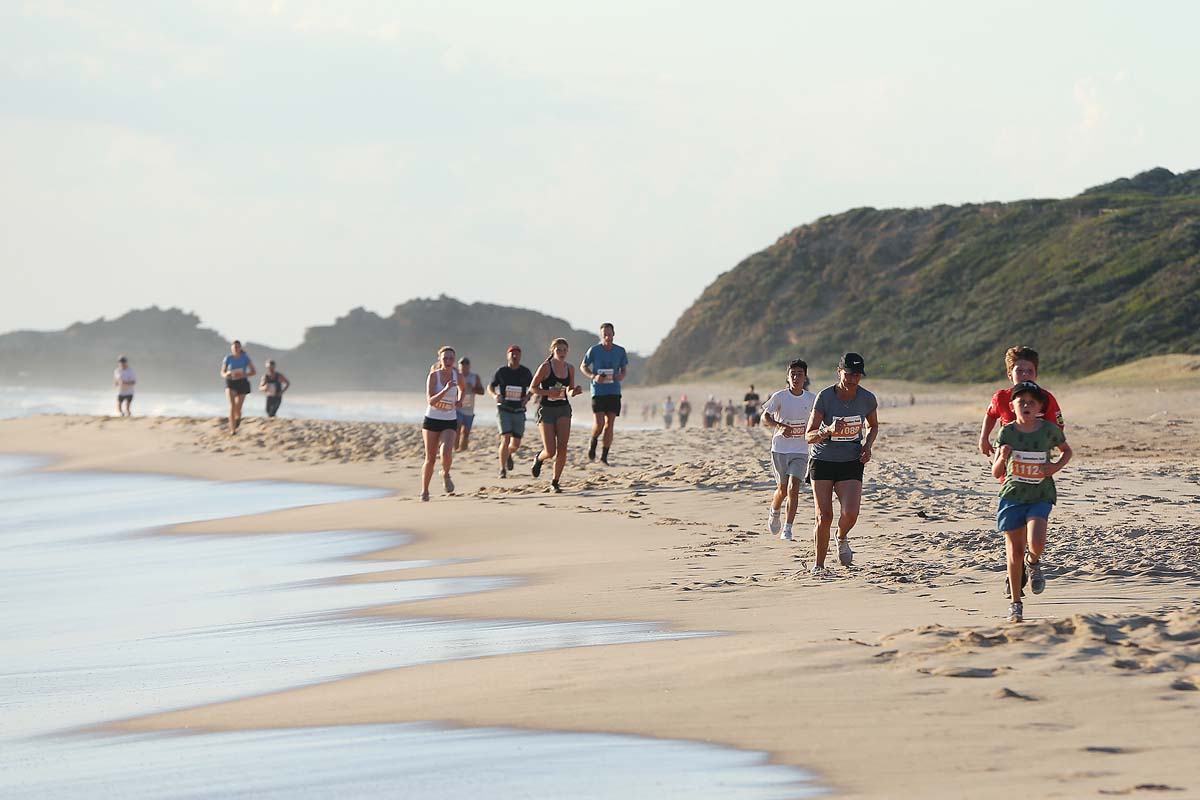 First published in the Southern Peninsula News – 18 January 2022