VOLUNTEERS are standing by ready to help evacuate more than 500 kangaroos trapped on private property near Cape Schanck.
The kangaroos, once under threat of being culled, are fenced in and cannot access their usual habitat of Greens Bush National Park.
Members of the Save the Mornington Peninsula Kangaroos group say the animals have been there since last September "with limited feed and shelter".
Mary Waterman says the group has a "kangaroo movement plan" and has offered to provide one-way gates "for their safe removal from the property".
She accuses the Department of Environment, Land, Water and Planning of not "granting permits and allowing action" and overestimating kangaroo numbers.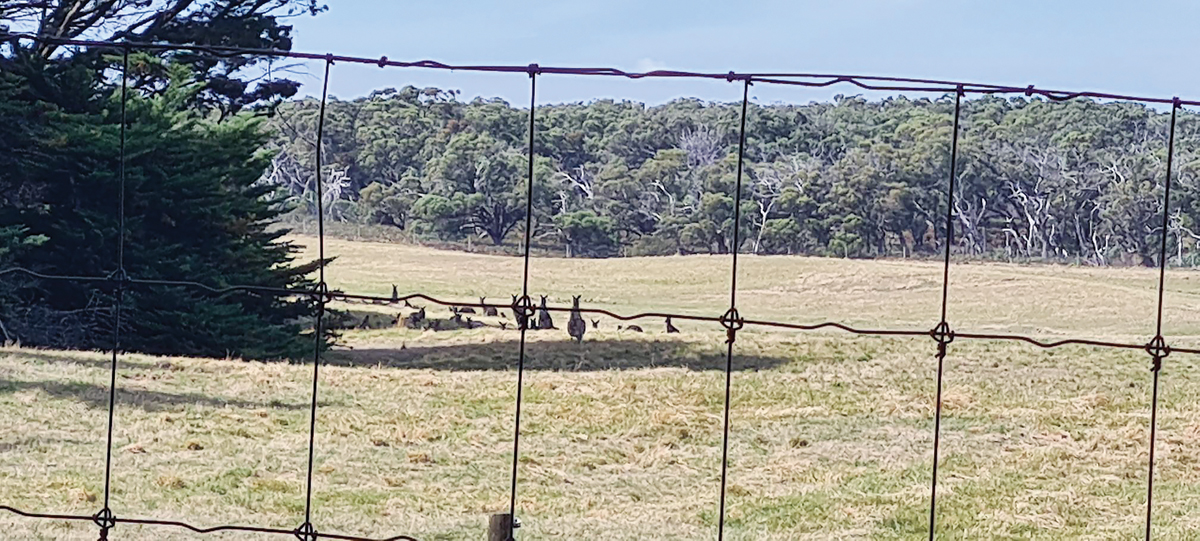 First published in the Southern Peninsula News – 22 February 2022