MORNINGTON Peninsula lifesavers have won six medals at the 2022 Australian Lifesaving Championships masters competition.
Portsea Surf Life Saving Club member Sue Crow won gold in the two kilometre ocean swim at North Kirra and then struck gold again at Kurrawa in the 65-69 years female surf race.
Fellow Portsea water woman Chloe Hardman came third in the 50-54 years female ski race and their Portsea teammate Brett Croft claimed bronze in the 50-54 years male beach flags.
Haydn Tierney of Point Leo Surf Life Saving Club also won bronze in the 40-44 years male two kilometre ocean swim teammate Frank Christian won bronze in the 60-64 years male surf race.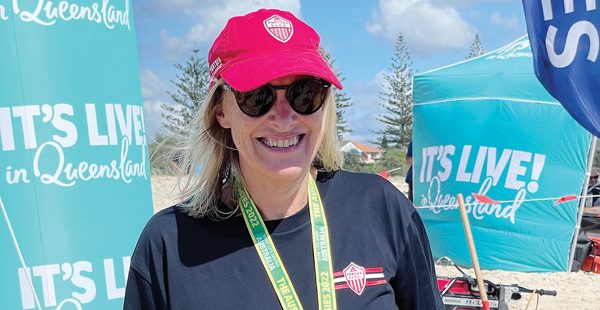 Life Saving Victoria manager aquatic sport Simon Butterly said the results for the peninsula's masters' athletes were "outstanding achievements".
"They have done themselves and their clubs proud, not only as a competitor, but as dedicated volunteers, using the skills they showcased at the Aussies to save lives on the beach during the patrol season and to mentor our future lifesavers."
First published in the Southern Peninsula News – 19 April 2022